Our Local Brea Plumbers that work with All Star Plumbing are trained and are very experienced to handle any of your Plumbing issues. Ask about our discounts and coupons available for any Plumbing Services in Brea, CA! We provide both Residential and Commercial Plumbing Service and we are a family owned and operated Plumbing Company in Brea that is licensed, bonded and insured. Brea Plumbing Service has been reliable and affordable since All Star Plumbing serving Brea and the rest of Orange County back in 1989.
Emergency Brea Plumbing
Brea plumbers will always work with your schedule to visit you at a time that is most convenient for you. A few of our services include Drain Unclogging, Gas Line Repair, Water Heater Repair or Installation, Garbage Disposal Replacement, Kitchen and Bathroom Faucet Repair or Installation and a variety of other types of Plumbing.
24 Hour Plumber Brea
All Star Plumbing has many Plumbing coupons that can be used to save money on any Plumbing Repair. We are also strong advocates for saving water and protecting our planet's precious natural resources. We are always available for Plumbing Emergencies and we are a phone call away for Plumbing Service in Brea CA. Call us at (619) 503-3000 and speak with one of our friendly customer service representatives to book your appointment today!
15% Discount
Police, Military, Fire,
Seniors & Teachers
*For Services Up to $1000
15% Discount
Police, Military, Fire,
Seniors & Teachers
*For Services Up to $1000
PROFESSIONAL DISCOUNTS
FREE ESTIMATES OR QUOTES
LICENSED AND INSURED
DISCOUNTED INSURANCE DEDUCTIBLES
FREE 24/7 EMERGENCY SERVICE
60 MINUTE RESPONSE TIME
At All Star Plumbing & Restoration we offer a full suite of services, including 24/7 Emergency Plumbing Service for Water Damage or other serious issues. Mention you found us online and take advantage of all the different discounts and coupons that we offer. If you are in need of a Residential Plumber in Brea, CA, see below for more information about any of our services, and feel secure in our 24/7 Emergency Service our 60 minute response time!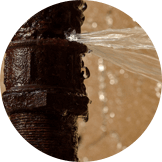 Brea Water Damage
Certified water damage specialists, with over 20 years of experience in restoration.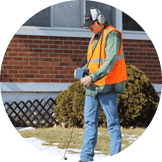 Brea Leak Detection
We have sophisticated leak detection tools to find any water leak, large or small.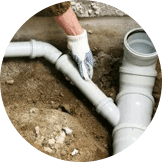 Brea Slab Leak Repair
We can identify slab leaks beneath your foundation and repair them quickly.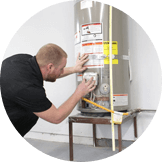 Brea Water Heaters
Weather you need a brand new water heater, or just a repair, we can get your hot water back.