San Diego County – comprised of many beautiful towns along the coast of Southern California. Besides the beautiful beaches and picturesque views, the area has many attractions, including the San Diego Zoo and the historic Gaslamp Quarter.
If you live in the area, and suspect water is leaking from a pipe beneath your home's foundation, you need to have the problem addressed immediately. All Star Plumbing & Restoration is available 24/7 to provide quick and effective slab leak repair in San Diego.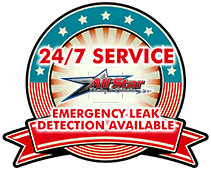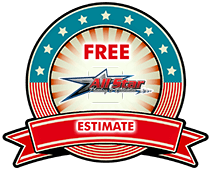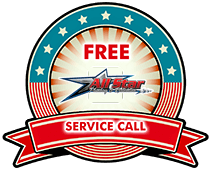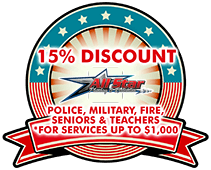 What is a Slab Leak?
A slab leak is unlike other water issues that affect a home. It is usually hidden beneath the concrete foundation and can occur in a clean water line or sewer line. This type of leak may range in size from a tiny pinhole to a much larger opening. It can cause small or large amounts of water to flow out. Depending on the extent of the leak, resulting damage may be minor or quite severe. Our detection methods are extremely accurate, and can pinpoint the exact location of the leak. This makes repairs much less invasive saving you time and money.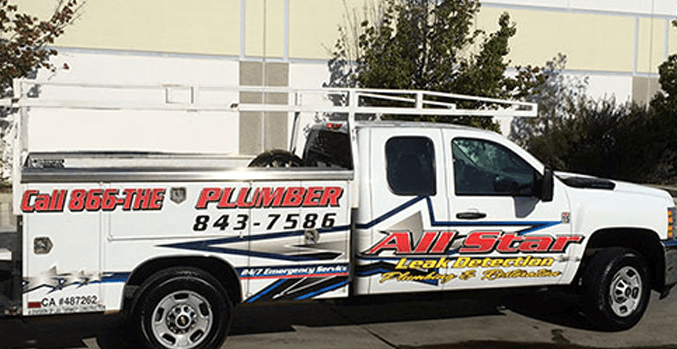 There are a number of causes for slab leaks:
Construction Defects. During your home's construction, faulty craftsmanship may have caused pressure on a water line, which leads to a crack. From the onset, it is vital to correctly insulate and support all lines under a home's foundation.
Abrasion. As water flows through pipes, vibration, expansion, and contraction may make pipes rub against the concrete. With time, the constant motion will grate the line until it begins to leak.
Corrosion. When water pipes are underground, they come in contact with the ground's soil. The underground positioning of the pipes often causes electrolysis in metallic pipes, which leads to corrosion that makes holes.
What are Symptoms of a Slab Leak?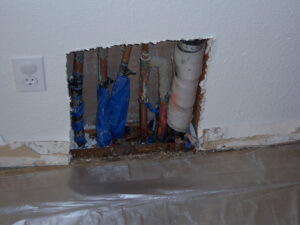 There are many signs of a slab leak. The most obvious clues are cracks in your foundation's wall or floor. Also, your carpets may be filled with moisture that leads to mold and mildew on the pads beneath. If you suddenly notice an unexplainable increase in your water bill and hear a constant rush of water throughout the day, a slab leak may be to blame.
Some people try to save money by performing DIY slab leak repair San Diego, but this usually leads to added expense. It is much smarter to leave the problems to the professionals. The slab leak repair experts at All Star Plumbing & Restoration will verify a leak and recommend the best course of action. We are insurance approved and often work directly with your insurance provider, saving you the time and trouble. If you think you are in need of a slab leak repair San Diego, call us now. We are available 24/7 to take your call.
Top Quality Technology and Expert
Leak Detectors