Are you looking for a plumber in Buena Park? Need urgent repairs or would like to schedule an installation? Call All Star Plumbing & Restoration for excellent plumbing services at cost-effective rates. We also offer very affordable financing options for plumbing-based installation jobs.
When a plumbing issue occurs, be it a leaky sink or a clogged drain pipe, why look for a plumber near in Buena Park and waste precious time. Contact All Star Plumbing & Restoration and the right plumbing expert will arrive at your doorstep on the time indicated. When you want instant assistance, our 24 hour emergency plumber in Buena Park help you get a plumber at your place within minutes, and well-equipped for fast repairs. Whether you call us in the middle of the night or a weekend evening, all repair work done by our plumbers are 100% guaranteed.
Services Offered by Our plumber and Technicians
Our range of plumbing services are exhaustive
Plumbing Repair Services
Slab leak detection, repair and repiping
Kitchen plumbing repairs
Bathroom and toilet plumbing repair
Drain snaking and hydro jetting
Drain and sewer pipe camera inspection and repairs
Roof and wall pipe leak and water damage repair
Water heater and hot water pipes and fixtures repair
Laundry equipment repair
HVAC unit repairs such as air conditioners
Gas leak inspection and repair
Water Damage Restoration Services
Moisture detection and dehumidification
Deodorization, decontamination, sanitization
Mold removal and remediation
Structural repairs
Carpet, furniture and content cleanup and restoration
Plumbing and Related Installation Services
Pipe installation and repiping – water supply, drain, sewer and natural gas lines
Water heater installation and replacement
Water tank installation and replacement
Kitchen appliance installation and replacement
Bathroom and toilet systems installation and replacement
Sink, faucet and basin installation and replacement
Water pressure reducing valve and shut-off valve installation and replacement
Other Services
Flood damage restoration
Maintenance of plumbing-based appliances such as water heaters
Plumbing inspection and leak detection tests
Services such as water softener system installation, water leak detectors, etc.
Why All Star Plumbing & Restoration Services are the Best in Buena Park
There are hundreds of reasons why our customers love us and consider us their lifetime plumbing partner. They know that they will always get solutions that fits their requirements, their preferences and will never be overcharged. They also vouch for our commitment to offering highly efficient plumbing services. Some other points worth noting are:
Services from a company with over 30 years of plumbing services
Solutions from licensed and certified technicians and plumber in Buena Park, always up to date in the expert use of changing plumbing technology and tools
24/7/365 Plumbing Services availability including emergency support
Reasonably-priced repair services
Affordable financing options for installations, replacement and damage restoration
Discrete and courteous technicians
Hassle-free services – no mess, no inefficiencies, one-stop resource for all solutions
Call All Star Plumbing & Restoration's expert plumber in Buena Park to know more. Our staff is always looking forward to help you in the best way possible.
PROFESSIONAL DISCOUNTS
FREE ESTIMATES OR QUOTES
LICENSED AND INSURED
DISCOUNTED INSURANCE DEDUCTIBLES
FREE 24/7 EMERGENCY SERVICE
60 MINUTE RESPONSE TIME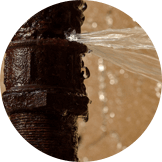 Water Damage – Buena Park
Certified water damage specialists, with over 20 years of experience in restoration.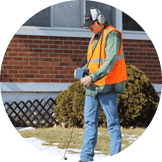 Leak Detection – Buena Park
We have sophisticated leak detection tools to find any water leak, large or small.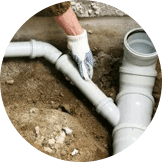 Slab Leak Repair – Buena Park
We can identify slab leaks beneath your foundation and repair them quickly.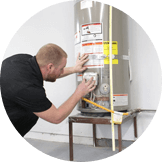 Water Heaters – Buena Park
Weather you need a brand new water heater, or just a repair, we can get your hot water back.