All Star plumber in El Cajon offer services for residences, offices, retain outlets, clinics, hospitals, and other properties. We are known for the integrity, affordability and professionalism in our services.
Anyone who experiences our plumbing services always turns to us when they have any plumbing needs. If you are looking for a plumber, call All Star Plumbing & Restoration, and get a free consultation about your requirement.
We repair pipes and pipe fittings, sinks and faucets, the entire range of kitchen and bathroom plumbing systems and appliances, water heaters and other heating and cooling systems, water tanks, among others. Our plumbing services are quite comprehensive. Whatever your plumbing repair needs, we are sure to find you the best solutions.
No job is too big or small for All Star Plumbing & Restoration company's plumber. We are also the experts in installation and maintenance. If you are moving to an old home, and want the entire plumbing system, including the pipes replaced, we have the best people at the job, with decades of experience. We also help with plumbing installations for kitchen and bathroom remodeling, office building retrofitting, restoration jobs, etc.
Call All Star Plumbing & Restoration for 24 hour emergency plumber El Cajon, CA.
Emergency Plumber El Cajon, available 24/7
A plumbing emergency can hit you at any time. Whether it is a sink going dysfunctional or a water tank, call us anytime and we will be there. Call our emergency services number for an urgent requirement and our plumber in El Cajon will be there to attend to your problem within minutes.
As we always come fully equipped, there is never any possibility of delays. Our plumber is background-checked and highly professional. You are ensured of 100% satisfaction with regards to the efficiency of any repair or installation job.
Come to All Star Plumbing & Restoration – The Most Chosen Plumber in El Cajon
Find out what sets All Star Plumbing & Restoration apart from other plumbing repair and restoration services providers in El Cajon, CA. Learn why we are the most choosen plumber El Cajon of many residential property owners for over a decade.
Great Technicians – Our plumbers are highly trained and industry certified professionals who have the expertise to handle all plumbing jobs, small and big. From fixing the leaky faucet in your kitchen to installing a brand new plumbing system at your newly constructed residential property, our plumbers handle them all.
Excellent Customer Service – Our No. 1 priority at All Star Plumbing & Restoration has been and always will be to keep our customers satisfied at all times. From the moment you reach us over the phone and until we make your property free of all reported plumbing issues, our teams are dedicated to offering you the best service that you can get throughout El Cajon, CA.
Honest and Fair Pricing – We are always transparent and straightforward in our pricing to ensure that you are getting a fair and honest price. All Star Plumbing & Restoration would never overcharge you with unjustifiable and excessive prices when you trusted our service over hundreds of other plumbing service providers in El Cajon.
PROFESSIONAL DISCOUNTS
FREE ESTIMATES OR QUOTES
LICENSED AND INSURED
DISCOUNTED INSURANCE DEDUCTIBLES
FREE 24/7 EMERGENCY SERVICE
60 MINUTE RESPONSE TIME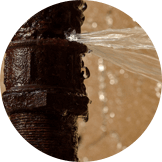 Water Damage – El Cajon
Certified water damage specialists, with over 20 years of experience in restoration.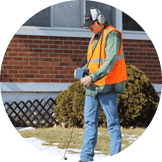 Leak Detection – El Cajon
We have sophisticated leak detection tools to find any water leak, large or small.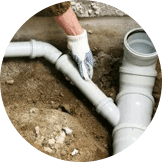 Slab Leak Repair – El Cajon
We can identify slab leaks beneath your foundation and repair them quickly.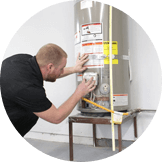 Water Heaters – El Cajon
Weather you need a brand new water heater, or just a repair, we can get your hot water back.