All Star Plumbing & Restoration provides 24 hour plumbing services in La Habra.
A family owned business operating for over three decades, All Star Plumbing & Restoration has service facilities across California. We have licensed, certified, bonded and insured teams of plumbing contractors and plumber in La Habra with experience in wide range of plumbing service line. We do exhaustive background checks for every member we hire, and have measures in place for customer safety as well as for guaranteeing a good customer experience. We guarantee high standards in plumbing services delivery.
Our Plumber Services
Our plumbing services team in La Habra comprise professionals with specialized skills in various service lines. These include
Installations – We have expertise in installing the entire range of plumbing systems and related products for residential properties. Our projects include plumbing installations for new construction, redevelopment and retrofitting projects for homes, office buildings, hospitals and healthcare centers, restaurants, shopping centers, schools, among other buildings.
Repair and Replacement – Whether it is an issue with an indoor plumbing system or fixtures, such as kitchens, bathrooms or toilets or an exterior plumbing for swimming pools, gardens or playground equipment in schools, our 100% guaranteed jobs have won over thousands of clients.
Pipeline leak detection and repair as well as repiping – these include water supply lines, drain lines and sewer lines as well as slab pipes and natural gas line pipes.
Water Damage Restoration – Our water damage restoration services in La Habra cover all kinds of scenarios from pipe bursts, laundry equipment leaks to slab leaks, roof leaks and flooding.
Plumbing Inspections and Preventive Maintenance – We have specialised plumbing inspection teams in La Habra which follow standard procedures as well as implement the latest techniques to help you maintain healthy, risk-free and leak-free plumbing. We inspect your home property to detect hidden leaks and repair them. Our plumber install water softeners, water leak detectors, backflow preventers, water shut-off valves and conduct preventive measures to help you prevent plumbing disasters.
24 Hour Emergency Plumber in La Habra, CA
When a water leak occurs or your hot water system goes haywire or maybe your washing machine starts spurting a lot of water, switch off the water supply first and call our plumbers in La Habra. This will ensure that you get immediate plumber assistance as well as fast repairs done.
Comprehensive Plumbing Services in La Habra
Our plumber is aimed at complete solutions and customer satisfaction. When you report a problem, be it a slab leak, a drain clogging or a rusty water issue, we ensure that you get help within minutes in case of an emergency or at a time that suits you. We not only focus on repair but also ensure that other related concerns that you have are properly addressed such as cleanup, odor removal, structural repairs, etc.
Our plumbing service teams in La Habra are also known for
Kitchen, bathroom and toilet remodeling support with plumbing system repair, replacement and new installations – sinks, faucets, water filtration units, garbage disposal units, basins, shower systems, bathtubs, toilet sanitary ware, etc.
Drain or sewer camera inspection and pipe repair – this includes removing drain or sewer clogs, replacing damage pipe fixtures or pipes, repairing sewage backflow issues, etc.
Mold removal and remediation – we have specialists who guarantee optimum mold prevention through mold removal and remediation services
Why Choose Plumbers from All Star Plumbing & Restoration?
Plumbing issues eat into your budget as well as peace of mind. We understand that you want guaranteed plumbing solutions so that you never have to worry about frequent occurrence of plumbing issues. At the same time, you need to keep an eye on affordability.
We help you get
Services from highly competent licensed plumbers
Quality plumbing solutions at affordable rates and financing options
emergency and 24 hour plumbing services availability
Polite, discreet and attentive technicians
On-time services
Hassle-free experiences
Free consultation and estimation
Call us for a free consultation and find out more about our plumbing services in La Habra.
PROFESSIONAL DISCOUNTS
FREE ESTIMATES OR QUOTES
LICENSED AND INSURED
DISCOUNTED INSURANCE DEDUCTIBLES
FREE 24/7 EMERGENCY SERVICE
60 MINUTE RESPONSE TIME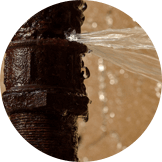 Water Damage – La Habra
Certified water damage specialists, with over 20 years of experience in restoration.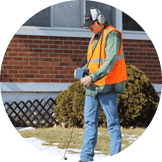 Leak Detection – La Habra
We have sophisticated leak detection tools to find any water leak, large or small.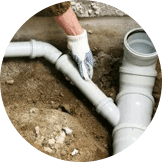 Slab Leak Repair – La Habra
We can identify slab leaks beneath your foundation and repair them quickly.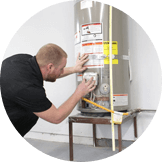 Water Heaters – La Habra
Weather you need a brand new water heater, or just a repair, we can get your hot water back.