Are you looking for a plumber in Laguna Beach? Go for services from licensed and certified plumbers. Many plumbing troubles and disasters have happened due to inexpert plumbing service jobs by technicians lacking proper plumbing knowledge and certifications. Worried about costs? Contact All Star Plumbing & Restoration. We offer cost-effective plumbing services from licensed plumber in Laguna Beach with the right certifications for your plumbing job.
Our plumber teams comprise experts with long years of experience in residential plumbing repairs, installation, replacement and maintenance services. We offer a full suite of plumbing services to include not only pipes and plumbing products but also related appliances:
Drain snaking and hydro jetting services
Sewer camera Inspection, sewage backflow repair and pipe damage repair services
Slab pipe repair and repiping
Leak detection and repair – water supply, drain, sewer and gas pipes
Water heater repair, maintenance and replacement services
Hot water recirculation system installation, repair and maintenance
Kitchen plumbing repair – appliances, sinks, faucets and pipes
Bathroom and toilet plumbing installation, repair and replacement
Whatever be your plumbing service requirement, our team of technicians and plumber in Laguna Beach guarantee totally secure and correct solutions. Our plumbers have access to the best in plumbing inspection and repair tools to assure you accurate problem detection and fast service.
No job is too small or too big for our Plumber in Laguna Beach
We have the certified experts to take care of any requirement – installation of the entire pipe lines or a plumbing system from sinks to water filtration units and water storage tanks. We also repair, replace and install water pressure regulators such as pressure relief valves and water shut-off valves. We have the experience to take on a complex Residential water heater replacement, assuring of compliance to certified processes, and health and safety standards.
Contact the best and affordable Plumber in Laguna Beach – call All Star Plumbing & Restoration.
24 hour Emergency Plumber in Laguna Beach, CA
As a leading plumber who has been in the industry for over a decade, we understand that not every plumbing issue aligns with the usual business hours. That is why we offer 24/7 emergency plumbing services to all places across Laguna Beach, CA. If you are faced with a plumbing problem that requires prompt professional assistance, Contact All Star Plumbing & Restoration right away. Whether it is at the dead of the night, a Sunday morning, or a public holiday, our emergency plumber team will be at your doorstep within just a matter of a few minutes. As our teams always arrive with a fully loaded truck, we can handle a plumbing event of any size or type.
Are you a Property Owner with Zero Plumbing Problems?
It is quite usual for home or business owners to come across common plumbing problems in their properties. However, getting them resolved right away to avoid those minor issues from turning into major plumbing problems and going into expensive plumbing repairs is important. Contact our plumber in Laguna Beach and be a proud and smart property owner with zero plumbing problems.
PROFESSIONAL DISCOUNTS
FREE ESTIMATES OR QUOTES
LICENSED AND INSURED
DISCOUNTED INSURANCE DEDUCTIBLES
24/7 EMERGENCY SERVICE
60 MINUTE RESPONSE TIME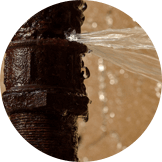 Water Damage – Laguna Beach
Certified water damage specialists, with over 20 years of experience in restoration.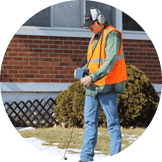 Leak Detection – Laguna Beach
We have sophisticated leak detection tools to find any water leak, large or small.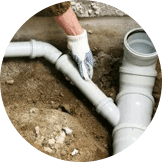 Slab Leak Repair – Laguna Beach
We can identify slab leaks beneath your foundation and repair them quickly.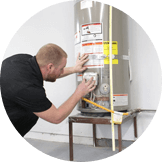 Water Heaters – Laguna Beach
Weather you need a brand new water heater, or just a repair, we can get your hot water back.