For Reliable Plumbing Services in Laguna Niguel, Call Us!
Out of all the appliances and fixtures in your house, the plumbing system works hard to provide for your daily routine, making it easily vulnerable to problems like leaks or clogs. That is why it is vital that you have a plumber in Laguna Niguel, who is capable of assisting you whenever your plumbing strikes with a disaster. All Star Plumbing & Restoration is proud to say that our plumbing services are available 24/7 to all the places across Laguna Niguel. We are just one phone call away from you.
All Star Plumbing & Restoration – Your Decades-long Family Plumber
All Star Plumbing & Restoration has been providing homeowners and local business owners plumbing services in Laguna Niguel for over a decade. If you are planning to get your plumbing job done right the first time, come to All Star Plumbing & Restoration in Laguna Niguel. Whether it's a slight crack in a pipe or a complicated sewage job, there's nothing our teams of plumbers cannot handle.
Expert Plumbers in Laguna Niguel, CA
Our plumber respond quickly for your convenience and stick to our appointment times. We always arrive with a fully stocked truck that has the equipment which can handle everything related to your plumbing job. Our teams will carry out a full diagnosis of your plumbing system, prior to any repair or restoration work. This helps us to identify all of the reported as well as the hidden errors within your plumbing system, and allow us to offer you with an upfront quote for our services.
Call Us for High-quality Plumbing Services in Laguna Niguel
Say goodbye to leaky pipes, broken faucets and clogged sewer lines. You can count on our highly skilled plumbers in Laguna Niguel to save you from all of the plumbing problems in your residential property. Feel free to contact us to learn more about our plumbing services or to schedule a service appointment.
24 Hour Emergency Plumber in Laguna Niguel, CA
While many plumbing service providers offer traditional plumbing repair and restoration services, we offer a wide range of plumbing and related services. The range that covers all of your plumbing needs.
Emergency Plumbing : All Star Plumbing & Restoration offers 24/7 emergency plumbing services across Laguna Niguel. Our emergency plumber handle everything from repairing leaky faucets and restoring clogged sewer lines to water leak damage restoration.
Residential Plumbing : We undertake all types of residential plumbing jobs. Our teams repair and restore every part of your home plumbing system from the toilets and bathrooms, kitchen plumbing, underground plumbing systems to the drain pipes.
Water Damage Repair and Restoration : We provide all kinds of water damage repair services. We undertake water damage restoration jobs caused by natural causes such as floods or storms as well as damages from leaky or broken pipes, slab leaks, blown water heaters and other plumbing issues.
Plumbing Services in Laguna Niguel, CA
All of the plumbing repair and restoration jobs that we undertake are conducted by well-trained plumber. All Star Plumbing & Restoration is known for its superior service quality and affordable prices.
Pipe Repair: We offer a variety of pipe repair options, where you could select the right choice for your needs and your budget. Some of the options include pipe taping, complete pipe replacement and pipe relining. We'll provide accurate estimations upfront.
Leaky Bathroom and Kitchen Plumbing : Got a leaky faucet in your kitchen or bathroom that's wasting water and money? Call All Star Plumbing & Restoration and get it fixed. We offer a range of services such as faucet and sink repairs, leak detection and repair, and sink installations.
Water Heater Services : All Star Plumbing & Restoration undertakes repairing of all types and brands of water heaters. We offer installation of new water heaters and maintenance services such as tank flushes, leak detection, anode rod checks and thermostat check and adjustments.
Slab Leak Detection and Repair : A sudden increase in your water bills, sounds of water running when all your fixtures are closed might be signs of you having a slab leak. Call All Star Plumbing & Restoration! We'll find the leak and fix it fast with the help of our cutting-edge technology.
Drain Snaking and Clogging : A backed up sewer line can be a risk to the integrity of your property and your health as well. Contact the experts in sewage backup for all your drain cleaning needs. We'll snake your drains and get rid of all the clogging.
24 Hour Plumbing Services in Laguna Niguel, CA
All Star Plumbing & Restoration offers 24/7 plumbing services in Laguna Niguel. Contact us in case of any event that requires prompt plumbing solutions and our teams will be headed to your premises immediately.
24 Hour Emergency Services : We have teams on standby 24 hours, ready to provide fast response and assistance to deal with any plumbing crisis. Our emergency services aren't just about repairing. We offer replacement and restoration services as well.
Inspection and Maintenance : Get your plumbing system inspected by professionals without waiting until it goes wrong. Call us and schedule a service appointment for your property. We offer plumbing maintenance services for residential plumbing systems.
Installation and Restoration : Are you looking for a plumbers in Laguna Niguel to restore your existing plumbing system or install an entire plumbing system to your new property? Then look no further than All Star Plumbing & Restoration. We are licensed to repipe a whole residential property or install brand new plumbing systems.
Why go for All Star Plumbing & Restoration?
What makes All Star Plumbing & Restoration the best plumbing solutions provider in Laguna Niguel, CA?
Rapid Response : We understand that certain plumbing events require prompt repair and restoration. That is why our teams are dedicated to responding to your issues as soon as possible.
Our Proven Success : All Star Plumbing & Restoration has been serving residential customers for several years. Our clients have been continuously turning to us, as they have no doubt that we will offer them a top quality service.
Discreet, Polite and Confidential : Our plumber is discreet and respect confidentiality about any kind of client situation they come across. They are good at listening to your concerns and offering you optimized solutions.
PROFESSIONAL DISCOUNTS
FREE ESTIMATES OR QUOTES
LICENSED AND INSURED
DISCOUNTED INSURANCE DEDUCTIBLES
FREE 24/7 EMERGENCY SERVICE
60 MINUTE RESPONSE TIME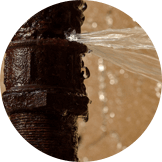 Water Damage – Laguna Niguel
Certified water damage specialists, with over 20 years of experience in restoration.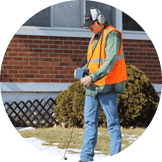 Leak Detection – Laguna Niguel
We have sophisticated leak detection tools to find any water leak, large or small.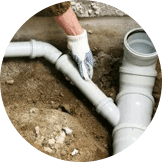 Slab Leak Repair – Laguna Niguel
We can identify slab leaks beneath your foundation and repair them quickly.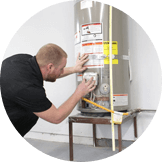 Water Heaters – Laguna Niguel
Weather you need a brand new water heater, or just a repair, we can get your hot water back.