At All Star Plumbing Services, we offer a full spectrum of Plumbing Services throughout Laguna Niguel. From Repairs and Installations to Drain Cleaning and Pipe Replacement, our Laguna Niguel Plumbers can do everything you need to ensure that your home or business has flowing water and properly functioning Drains and appliances. Whether you're experiencing a sudden pipe burst in the middle of the night or you're looking to improve the efficiency of your Water Heater, our Laguna Niguel Plumbers will arrive on time for your scheduled appointment and ensure that the job is completed to your satisfaction.
24 Hour Emergency Laguna Niguel Plumbers
Our Laguna Niguel Plumbers are experts at repairing or replacing all types of Leaks, Toilets, Faucets, Water Heaters, Drain and Sewer Pipes, Garbage Disposals, Fresh Water Pipes, Re-circulating Pumps, Gas Lines and Earthquake Valves. We take pride in nurturing home-grown Laguna Niguel Plumbers through our in-house training program. Rush repairs are never a problem for All Star Plumbing. Call us now!
15% Discount
Police, Military, Fire,
Seniors & Teachers
*For Services Up to $1000
24/7 SERVICE
Emergency Leak
Detection Available
PROFESSIONAL DISCOUNTS
FREE ESTIMATES OR QUOTES
LICENSED AND INSURED
DISCOUNTED INSURANCE DEDUCTIBLES
FREE 24/7 EMERGENCY SERVICE
60 MINUTE RESPONSE TIME
At All Star Plumbing & Restoration we offer a full suite of services, including 24/7 Emergency Plumbing Service for Water Damage or other serious issues. Mention you found us online and take advantage of all the different discounts and coupons that we offer. If you are in need of a Residential Plumber in Laguna Niguel, CA, see below for more information about any of our services, and feel secure in our 24/7 Emergency Service our 60 minute response time!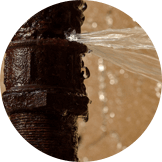 Laguna Niguel Water Damage
Certified water damage specialists, with over 20 years of experience in restoration.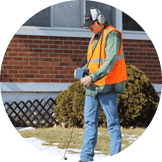 Laguna Niguel Leak Detection
We have sophisticated leak detection tools to find any water leak, large or small.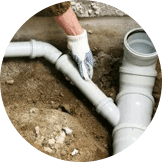 Laguna Niguel Slab Leak Repair
We can identify slab leaks beneath your foundation and repair them quickly.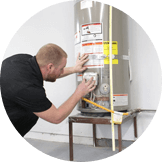 Laguna Niguel Water Heaters
Weather you need a brand new water heater, or just a repair, we can get your hot water back.