Don't let a Plumbing Problem Derail your Day. Call Us!
There are few items that can be as stressful for property owners as plumbing fixes can be. When your plumbing is working fine you never even notice it, but when they start going wrong, you begin to see it in the form of leaky faucets or broken pipes, which can become a nightmare if left unattended for a long time. For exceptional plumbing repair and restoration services, call All Star Plumbing & Restoration today!
For Top-Notch Plumbing Services
For home and business owners in Lake Elsinore, there's only one name that you need to keep in mind for all your plumbing needs, that is All Star Plumbing. We have years of experience serving residential clients throughout Lake Elsinore. You can trust our teams of highly skilled plumber to offer you a superior and reliable service. All Star Plumbing & Restoration is here when you need us the most.
Plumber in Lake Elsinore, CA
Our plumber and technicians are continuously receiving training on new and modern techniques of plumbing as the problems never stay the same. This also helps us to bring in a level of expertise that is unmatched with the rest of the industry. Never doubt the level of service quality that you receive from us. When you opt to go with All Star, we always make sure that you get the best service for the money that you spend.
Contact the Expert Plumber in Lake Elsinore
Schedule your service appointment by calling us today. Our teams address any and all plumbing issues in a timely, effective and affordable manner. Make the call to All Star plumber Lake Elsinore and let our teams of experts save you from all your plumbing troubles at your home or business. From repairing the leaky faucet in your kitchen to cleaning your sewer lines to repiping an entire residential property, All Star Plumbing & Restoration handles them all.
24 Hour Emergency Plumber Lake Elsinore, CA
No job is too small or too big for All Star plumber Lake Elsinore. We offer an extensive range of plumbing related service lines that suit all types and sizes of plumbing needs that you'll ever come across.
24/7 Emergency Plumbing : Plumbing emergencies rarely align with the usual business hours. Our 24/7 plumbing services are available to all places across Lake Elsinore, which include plumbing repair, restoration, replacement and installation services.
Residential Plumbing : All Star Plumbing & Restoration handles all types of residential plumbing needs regardless of the size of the job. From the leaky faucets in your bathroom to managing the entire plumbing and related requirements for retrofitting and reconstruction projects, there's nothing that our teams can't handle.
Damage Repair and Restoration : If you are a property owner, you are likely to face a water damage incident sooner or later. It can be in the form of broken plumbing or a natural disaster like a hail storm or flood. Call All Star Plumbing & Restoration for all your water damage restoration Lake Elsinore. We offer water extraction, cleaning, sanitizing and damage restoration services for all types of water damage incidents.
Plumbing Services in Lake Elsinore, CA
All Star Plumbing & Restoration meets all water, sanitary and sewer line related needs with the highest quality of service. You can rely on our plumber to save you from all your plumbing needs in your residential properties.
Pipe Repair: We handle everything from leaky, broken, burst, clogged, corroded pipes to pipes with pin hole leaks and backflow issues. Call us to learn more about the variety of pipe repair options we offer, so that you can choose the right option for your needs.
Water Heater Services : Stepping into the shower and realizing that your water heater is not working can be a really upsetting experience. With our wide range of water heater repair, maintenance and installation services, you have got nothing to worry about.
Slab Leaks : A long left slab leak has the capability of leading to the risk of mold growth and even cause severe structural damage to the building. If you are feeling suspicious about a slab leak, call us and get your property inspected for possible slab pipe leaks.
Sewer Line Services : All Star Plumbing & Restoration offers all sewer line related services such as drain cleaning, snaking and declogging of drains and restoring a burst sewer line or cleaning up a sewage back up. Call All Star Plumbing & Restoration for all your sewer line cleaning and related services.
Bathroom and Kitchen Plumbing : Starting from your kitchen faucet to the concealed pipes in your toilet, we handle all of your bathroom, toilet plumbing needs, also provide best kitchen plumbing service. Our services include repairs, maintenance and installation of all plumbing fixtures.
24 Hour Plumbing Services
It is not always convenient if you get plumbing services only during the usual business hours. That is why we offer our services 24 hours 365 days, across Lake Elsinore.
Emergency Plumbing Services : Plumbing emergencies always happen unannounced. It can be in the middle of the night or a Sunday morning. With our 24/7 emergency plumbing services, we got you covered, regardless of the time in which disaster strikes.
Inspection and Maintenance : Get your plumbing system inspected and maintained by the experts. Call All Star Plumbing & Restoration to schedule a service appointment for your residential property. Choose any day that works for you since we're available everyday.
Plumbing Installation and Restoration : Are you looking for a reputed plumber Lake Elsinore to install a new plumbing system or restore an existing one. Call All Star Plumbing & Restoration! As a licensed plumber in the state of California, we can perform full repiping of residential properties as well as install any plumbing product or related appliances.
Why go for
All Star Plumbing & Restoration Plumbing Services in Lake Elsinore
All Star Plumbing does not only take care of repairing broken plumbing. We offer inspection and maintenance services of plumbing systems, installation and repiping services and even damage restoration from broken plumbing.
24/7 Availability : Our teams of professional plumbers are available 24/7. We are just a few clicks or a call away from you. All Star teams are always ready to respond whenever you need help with emergency plumbing issues.
Our Proven Success : We have been in this line of work for many years and our customers have been continuously turning to us in events requiring professional plumbing solutions. The recipe to our success is our on-time response, skilled and professional plumber in Lake Elsinore, and the use of the most efficient plumbing solutions.
Caring and Thoughtfulness : We will always treat our customers and most importantly their properties with the utmost respect. Our teams will do everything possible to restore your plumbing as soon as possible, so you can get back to your normal, happy routine quickly, free from plumbing worries.
PROFESSIONAL DISCOUNTS
FREE ESTIMATES OR QUOTES
LICENSED AND INSURED
DISCOUNTED INSURANCE DEDUCTIBLES
FREE 24/7 EMERGENCY SERVICE
60 MINUTE RESPONSE TIME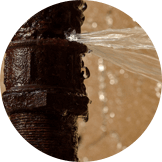 Water Damage – Lake Elsinore
Certified water damage specialists, with over 20 years of experience in restoration.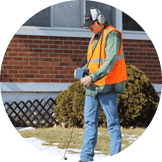 Leak Detection – Lake Elsinore
We have sophisticated leak detection tools to find any water leak, large or small.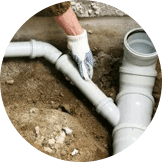 Slab Leak Repair – Lake Elsinore
We can identify slab leaks beneath your foundation and repair them quickly.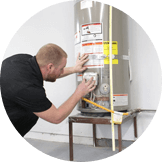 Water Heaters – Lake Elsinore
Weather you need a brand new water heater, or just a repair, we can get your hot water back.