All Star Plumbing is the Premier Plumbing Company serving homes and business nearby Huntington Beach, CA. When you need high rated Plumbing for your Residential or Commercial property in the Huntington Beach, CA, you can depend on us for outstanding workmanship. Our budget friendly Plumbing Services are always completed according to the highest industry standards. We are committed to excellence and offer the quality Plumbing Services our customers can depend on.
24 Hour Plumber Huntington Beach
All Star Plumbing of Huntington Beach, CA offers prompt and professional Plumbing Services. We know your time is valuable and so we are always ready to provide swift Plumbing Services for our customers. All of our Plumbers are fully Certified, bonded, and insured for your peace of mind.
Emergency Plumber Huntington Beach
We can handle your Emergency Plumbing needs. We offer 24 Hour Emergency Services in Huntington Beach, CA. Whether it is a large Leak, Flooding in your home, or a botched gas line, we will make you our number 1 priority. We are always on call to take care of your Plumbing needs.
15% Discount
Police, Military, Fire,
Seniors & Teachers
*For Services Up to $1000
24/7 SERVICE
Emergency Leak
Detection Available
PROFESSIONAL DISCOUNTS
DISCOUNTED INSURANCE DEDUCTIBLES
FREE ESTIMATES OR QUOTES
FREE 24/7 EMERGENCY SERVICE
LICENSED AND INSURED
60 MINUTE RESPONSE TIME
At All Star Plumbing & Restoration, we offer a full suite of services, including 24/7 emergency plumbing service for water damage or other serious issues. Mention you found us online and take advantage of all the different discounts and coupons that we offer. If you are in need of a residential plumber in Huntington Beach, CA, see below for more information about any of our services, and feel secure in our 24/7 emergency service our 60 minute response time!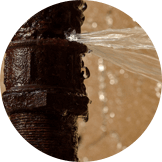 Huntington Beach Water Damage
Certified water damage specialists, with over 20 years of experience in restoration.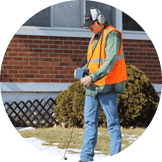 Huntington Beach Leak Detection
We have sophisticated leak detection tools to find any water leak, large or small.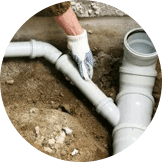 Huntington Beach Slab Leak Repair
We can identify slab leaks beneath your foundation and repair them quickly.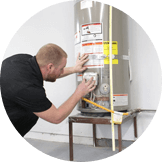 Huntington Beach Water Heaters
Weather you need a brand new water heater, or just a repair, we can get your hot water back.