Are you struggling to deal with a plumbing problem and not able to find professional Mira Mesa plumber? Contact All Star and avail yourself of quality, affordable and fast plumbing service. Be it a minor or a complicated plumbing problem in your residence or office space, we have the right solution.
Every technician is highly trained, experienced and certified. Our plumbers in Mira Mesa CA, are renowned for delivering best quality services. With just one phone call, you can reach us and ask an expert for a free consultation.
All Star is known as a one-stop solution provider of plumbing and related services in Mira Mesa, CA, as we cover all kinds of plumbing requirements. We offer plumbing services like cleaning, repair, replacement, restoration, installation and maintenance. Our objective is to deliver quick and effective service that results in durable solutions. Our team works 24 hours, 7 days a week. You can contact us anytime and our team will be ready to offer you optimum solutions.
We believe in treating plumbing issues with advanced tools and techniques. This makes the process simple, smooth and fast. Our plumbing services in Mira Mesa are designed to deliver fast response and on-time assistance. If you suspect a leak, a possible pipe repair need or are looking to replace an appliance or system such as a water filtration unit or a water heater, do not wait until a crisis occurs. Contact us, and we will inspect, test and let you know the best actions to be taken or whether there is need for any plumbing repair.
Plumbing maintenance services require to be performed in regular intervals of time so that your house appliances work efficiently. All Star has been delivering top-quality plumbing services in California for decades and that has made us one of the best plumbing service providers. To schedule a free consultation, call or write to us.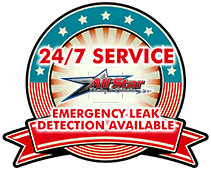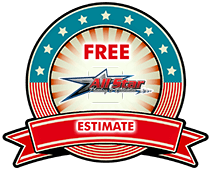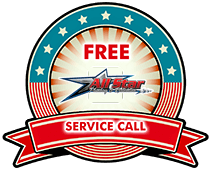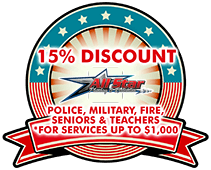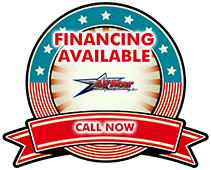 We Offer a Range of
Plumbing Services in Mira Mesa
We hire expert and experienced Mira Mesa plumber to fix your plumbing problems. Our objective is to offer quick and quality plumbing services. Contact our helpline number and benefit from our seamless services.
Leak Detection and Repair Services : You need a professional Mira Mesa plumber for leak detection and repair, whether it is a water leak or a gas leak. Our well equipped team with the latest tools and techniques deliver the best result for our customers.
Replacement Services : We offer replacement services for outdated or damaged pipes and plumbing systems. Be it pipes, hot water tanks, toilet ware or kitchen appliances, we will make the replacement process as smooth and unobtrusive as possible.
Installation Services : Our team is licensed to carry out installations of water heaters, water tanks, garbage disposal units and all kinds of plumbing products. All Star technicians install the devices perfectly right.
Inspection and Maintenance Services : To avoid severe plumbing problems, it's advised to go for regular plumbing maintenance services. We also provide plumbing inspection and preventive maintenance services.
Commercial and Residential
Plumbing in Mira Mesa
We offer a full range of plumbing services in Mira Mesa. Our well trained, certified and experienced plumber Mira Mesa have expertise to provide exclusive plumbing services for commercial as well as residential areas.
Water Line Services: Water line is the most crucial component of a house. Even a minor fault could affect the entire water supply. Our team arrives at your property on-time, provides a thorough inspection and delivers the exact solution – spot pipe repair, partial repiping or full repiping.
Bathroom and Toilet Plumbing Installation and Repair: Contact All Star plumber Mira Mesa when you need to install bathroom and toilet fixtures and plumbing products. We will offer you certified products available at cost-effective rates, if you are looking for budget-friendly installations.
Drain and Sewer Plumbing Services: Clogged drains, backed up sewage or drain line leaks, whatever be the problem, count on our team members to give durable solutions at affordable rates.
Pipe Repair Services: Water coming up with bubbling sounds is a sign that your pipes need to be repaired. Our technician cleans the clogged pipe to remove scale, dirt and unpleasant odor.
Water Heaters Repair and Installation: We offer guaranteed replacement, repair and installation services for all kinds of heaters.
We Serve 24/7- Reach Our Experts Anytime
A seemingly small plumbing problem could soon become a crisis and cost you a lot on repairs as well as utility bills. That is the reason we make our services available to you 24/7. We are among the top plumbers in Mira Mesa for consistently delivering the best plumbing service. Every Mira Mesa plumber in our team takes the responsibility to solve your plumbing problems without delays. We also offer a free initial consultation and free estimates.
All Star's objective is to offer quality plumbing services at an affordable budget. Be it for your residential or commercial property, we provide personalized solutions. Whether it's a simple pipe leak issue or a complicated clogged sewer line, all services are handled smoothly with minimum interruptions to your routine. To know more about our services and contracts, give us a call!! We would love to hear from you.
Highlights of Our Plumbing Services in Mira Mesa
There might be a number of local Mira Mesa plumber available to serve you, but would they provide guaranteed services, 100% reliable solutions and be available anytime during the day or night? With All Star, it is a yes to all these questions.
Free Consultation : You can consult our expert whenever you need a replacement or plumbing installation requirement. We offer a no-obligation free consultation too.
Experts and Experienced Team : Every plumber we hire has experience, license and required certifications.
24/7 Services : We are open 24/7. You can reach us at any point of time. We also work on holidays.
Transparent Services : We don't overestimate or add up hidden charges in our plumbing services. We offer estimates upfront.
One Stop Solution : We will offer complete solutions whatever be the situation you find yourself in with regards to your plumbing system.
Courteous and Friendly Technicians : Our Mira Mesa plumber and technicians are trained to offer help in a highly professional manner. They are discreet, courteous and take time to listen to your plumbing-based concerns.
PROFESSIONAL DISCOUNTS
DISCOUNTED INSURANCE DEDUCTIBLES
FREE ESTIMATES OR QUOTES
FREE 24/7 EMERGENCY SERVICE
LICENSED AND INSURED
60 MINUTE RESPONSE TIME