When your water heater breaks down, you'll need a professional to install your new unit. We specialize in water heater installation in Palm Springs, Cathedral City, Rancho Mirage, and Palm Desert. If your broken water heater isn't replaced properly, leaking water can damage your floors, walls, and foundation.
Whether you need a Gas Water Heater, an Electric Water Heater, or a Tankless Water Heater, All Star Plumbing & Restoration is your top choice for water heater installations in Palm Springs, Cathedral City, Rancho Mirage, and Palm Desert.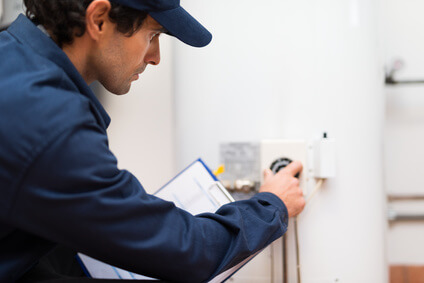 Choosing a water heater isn't an easy choice – call us today for help! Our highly trained technicians will consider many factors in order to choose the best option for your home.
24/7 SERVICE
Emergency Leak
Detection Available
15% Discount
Police, Military, Fire,
Seniors & Teachers
*For Services Up to $1000
Why Choose Us for Your Water Heater Repair?
Our professionals are Specialists at Water Heater Leak Detection & Water Heater Repair!
We provide Direct Billing to your insurance company — less hassle for you
Fully Licensed plumbers mean no liability to you
Customer Satisfaction is our mission — you can count on us to get the job done right the first time
Discounts for seniors, military/police/fire, and teachers – FREE Estimates for ALL Customers!
Your water heater is one of the most important appliances in your household. It's the workhorse behind many of the essential functions under your roof — laundry, the dishes, and family hygiene. As such, you should have a professional plumber check it out once a year just to make sure it's in working order. And if you hear it beginning to make unusual noises, notice cooler showers, or a find puddle by the heater, don't attempt to repair it yourself. It's much safer and smarter to contact All Star — your water heater repair experts.
Water Heater Problems?
We'll fix it or replace it fast.