Are you looking for a plumbers in Santa Ana? You are in the Right Place!!!! If you are struggling with a plumbing problem at your home or business, then you need help from an experienced plumber. We have experienced, skilled, professional plumbers whom you can trust.
We have served home and residential property owners for decades, and have thousands of clients across California who consider us their go-to plumber service provider. The reliability of our solutions, our professional behavior, budget friendly services and 24-hour support have won the confidence of our customers in us. Our plumber in Santa Ana is available 24/7 throughout the year. All you need to do is call us, email us or send an online inquiry. Our team will assure that you get timely help. Our plumbers are experienced in accurately fixing any plumbing issue, however tricky or detailed, with perfection. Call us for a free consultation and find out in how many ways we can help you so that the quality of your plumbing experiences is never compromised. To get services from the best plumbers in Santa Ana CA, contact All Star Plumbing & Restoration.
Be wise while hiring
Plumbers in Santa Ana CA
CALL Us! Hire ONLY Professional Plumbers
Are you struggling to fix a water leak at your home and searching for plumbers in Santa Ana? It is quite easy to find any local plumber to fix the issue, but it could be a temporary solution. Untrained technicians may not have experience in 100% reliable and high quality service delivery. Most technicians don't have a license and the tools to provide you with the right type of plumbing services.
The advantage of hiring a professional plumber in Santa Ana from All Star Plumbing is that we will give you complete solutions, with a quality guarantee. Whether it is a bathroom leak or a kitchen drain clog, a burst pipe or a water heating issue, you can be assured of correct detection of the cause and source of the plumbing issue. Call us anytime you have a problem or if you want to know more about how we can be of help whenever you need plumbing repair, replacement or installation services.
Our Plumbing Services in Santa Ana, CA
Drain and Sewage Services: We have teams with expertise in drain cleaning, sewer camera inspection, sewer hydro jetting, and pipe repair and repiping.
General Plumbing Services: This covers all your kitchen, bathroom and toilet plumbing issues repair as well as installation and replacement services for any plumbing product or appliance.
Water Leak Detection and Repair Services: Whatever be the nature of the water leak – slab pipe leak, concealed wall or repair ceiling pipe leak, appliance water leak, etc. you will find timely, speedy and secure solutions from our plumbers in Santa Ana CA.
Water Damage Restoration: We offer complete water damage restoration services like water extraction, cleanup and repair. Once the site is dried, we also clean indoor elements affected by water damage such as carpets, curtains, furniture, dry wall, etc.
Heating and Cooling System Services: Our team also has expertise in the repairs replacement and maintenance of water heaters, home furnace, air conditioners, and other equipment. You can consult our team for installation and troubleshooting related to plumbing services.
We're Here 24/7/365
Contact Us for Emergency Plumber Services in Santa Ana
If there is a plumbing emergency, then don't panic, just pick up your phone and call us. Our experts will come in within an hour or within minutes and take care of everything.
As emergencies can happen any time, we operate 24/7 throughout the year. Find instant help and fast services whenever you request an emergency plumber service in Santa Ana.
The size of the problem does not matter. Whether it is a faucet leak or indoor flooding, you can count on us for superior service experience.
For Guaranteed Plumbing Services in Santa Ana, Call US
Experience and Expertise: Every plumber and technician in our team is highly professional and has experience to deal with all kinds of plumbing issues. We have an expert team from whom you can take consultation as well.
24/7 Support: With All Star Plumbing & Restoration as your go-to plumber, you need not worry about when you can get a service. You can schedule a plumbing installation on weekends or late evenings, if that goes well with your calendar.
Technically Advanced: Our plumbers and technicians have undergone various training sessions and are adept at using smart technology-supported plumbing inspection and repair tools. This ensures accurate, speedy and efficient services delivery.
One Stop Solution: No matter how small or complex the plumbing issue, our team will find the right solution for it.
Our service is transparent and seamless: We do not overestimate. Before we start our work, we will offer a free estimation of all costs involved. We keep you in the loop about our approach. We make plumbing operations seamless without troubling the customers.
PROFESSIONAL DISCOUNTS
DISCOUNTED INSURANCE DEDUCTIBLES
FREE ESTIMATES OR QUOTES
FREE 24/7 EMERGENCY SERVICE
LICENSED AND INSURED
60 MINUTE RESPONSE TIME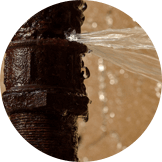 Water Damage – Santa Ana
Certified water damage specialists, with over 20 years of experience in restoration.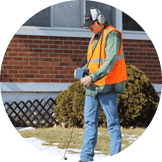 Leak Detection – Santa Ana
We have sophisticated leak detection tools to find any water leak, large or small.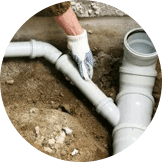 Slab Leak Repair – Santa Ana
We can identify slab leaks beneath your foundation and repair them quickly.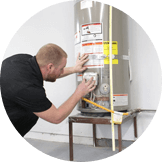 Water Heaters – Santa Ana
Weather you need a brand new water heater, or just a repair, we can get your hot water back.