We are an organization serving California for more than three decades. Our groups of plumbers in Moreno Valley CA offer the complete range of plumbing services and a range of HVAC services. We are completely authorized and insured. With licensed and certified local teams across California, we offer instant help and 24/7 support.
Our approach is straightforward – no concealed expenses, nor any inconvenient exchange, no surprises. We offer a free consultation and estimation, and offer a wide range of affordable solutions. At any point when you go for All Star, you make the correct decision.
In the event when you are confronted with any kind of plumbing trouble from a leaky faucet to a crisis caused by floods or a sewage backflow, call us on the numbers provided on this page. For emergency Moreno Valley plumber, we deliver instant phone assistance and arrange for a plumber to arrive at your property within an hour or within minutes. We come fully equipped to deal with your plumbing problem, including for replacement of any pipe sections, fixtures, etc.
Call All Star Moreno Valley in plumber for safe, secure, speedy and superior quality plumbing services near you. Every plumber hired by us can be completely trusted upon for excellent service delivery. We assure your safety and protection by conducting an extensive background check before hiring a plumber or a technician.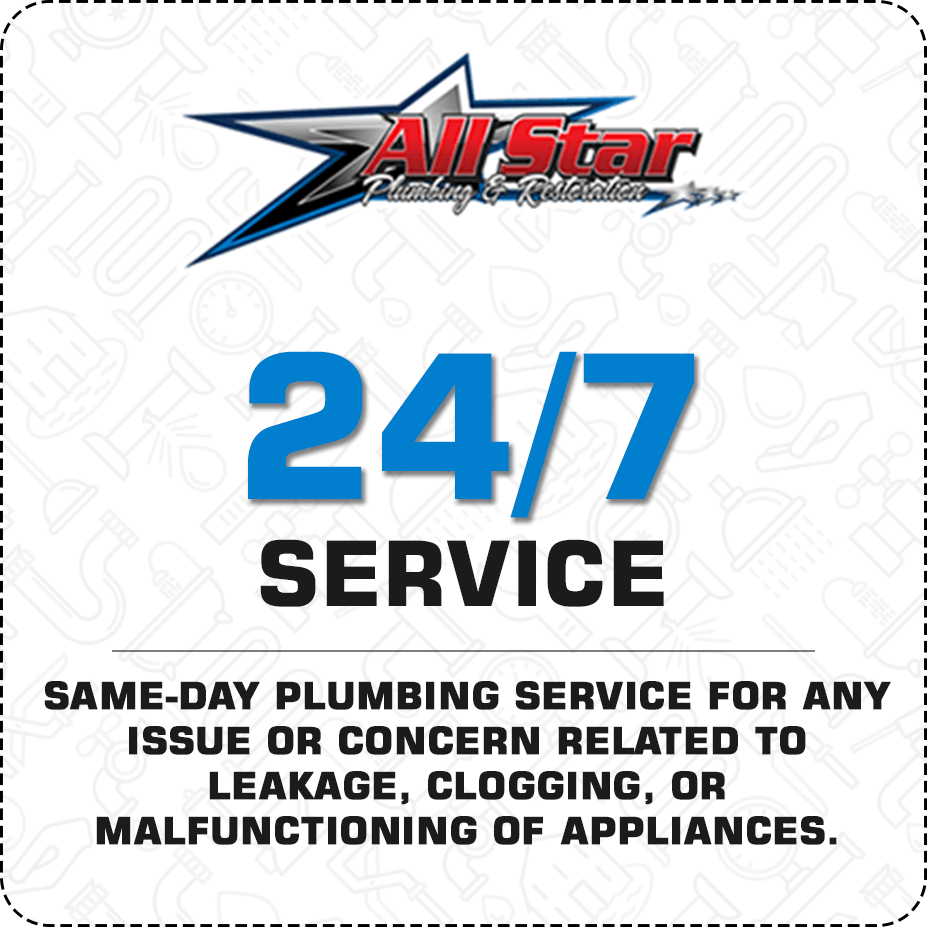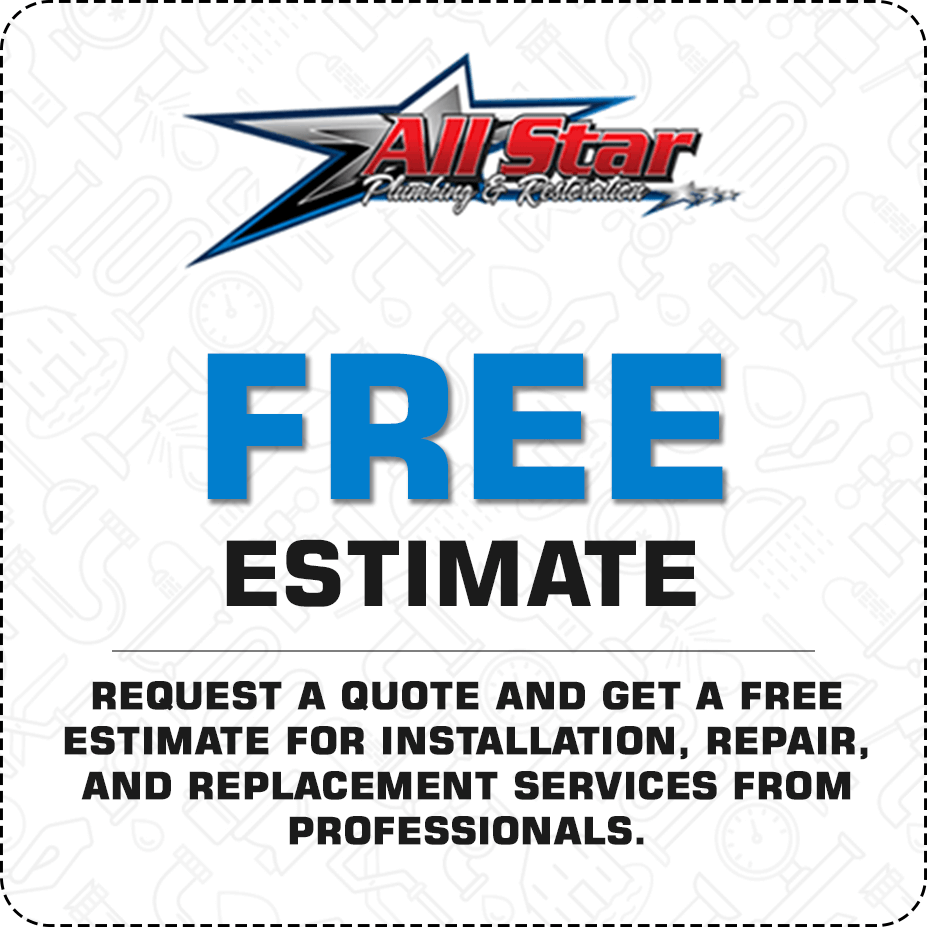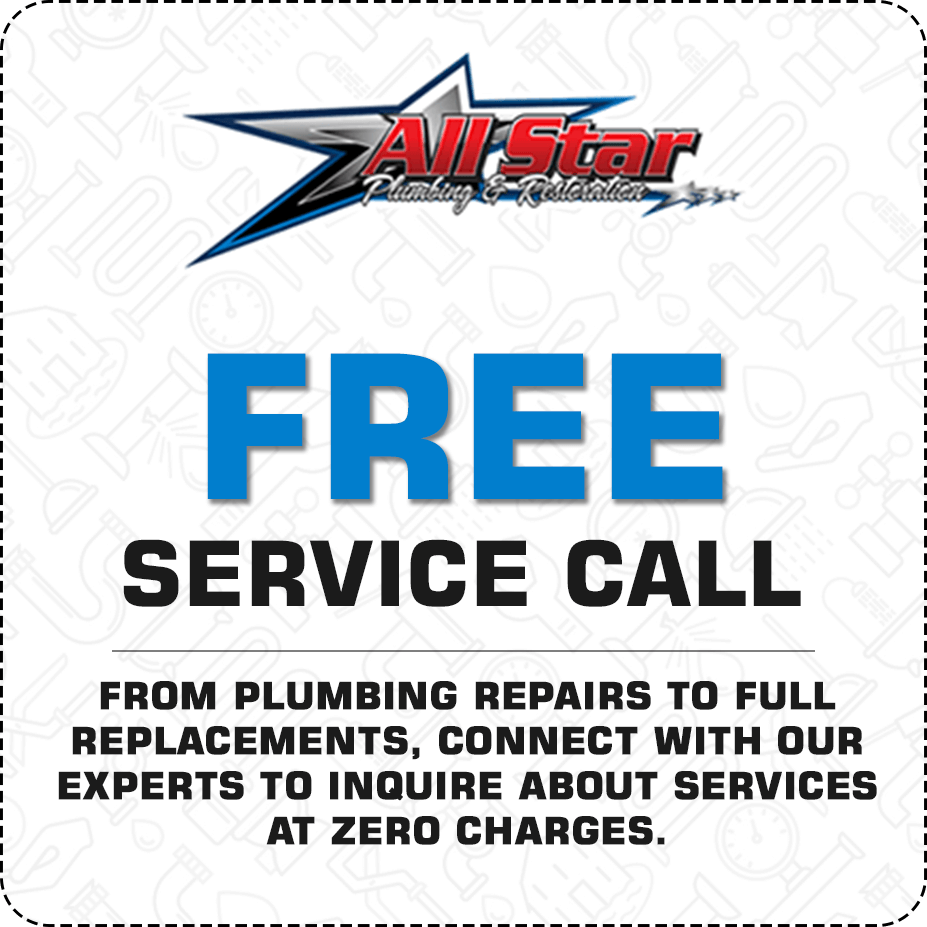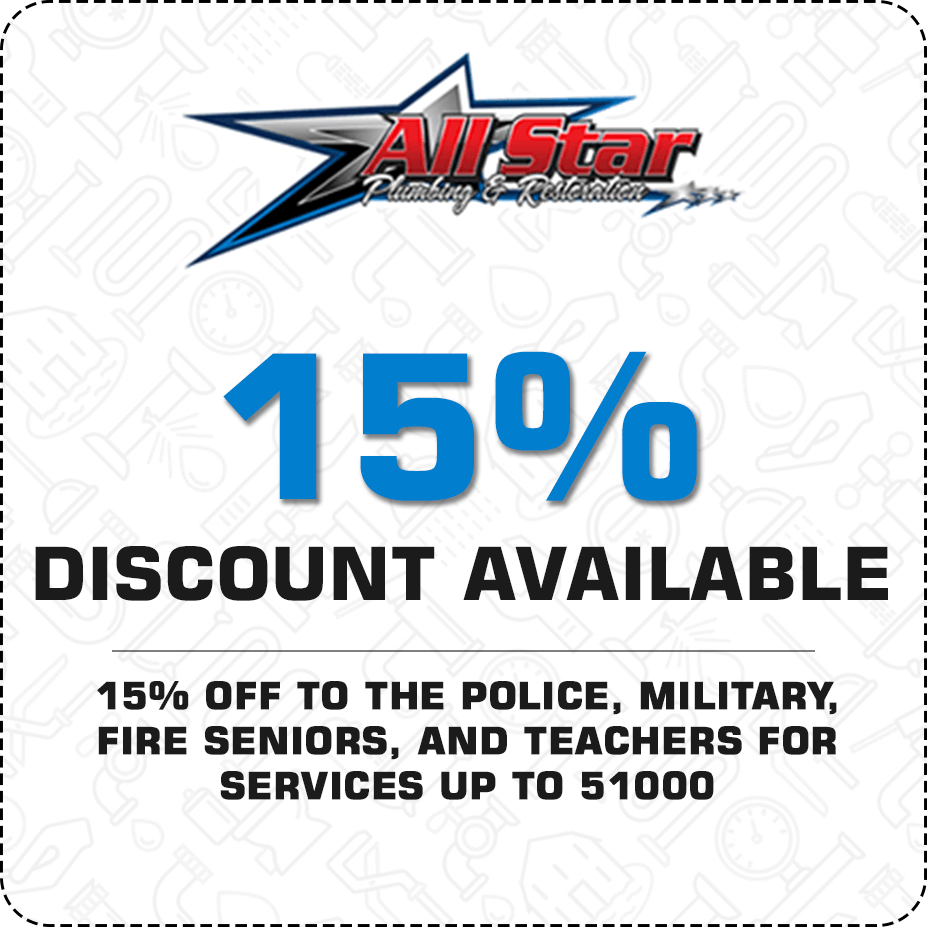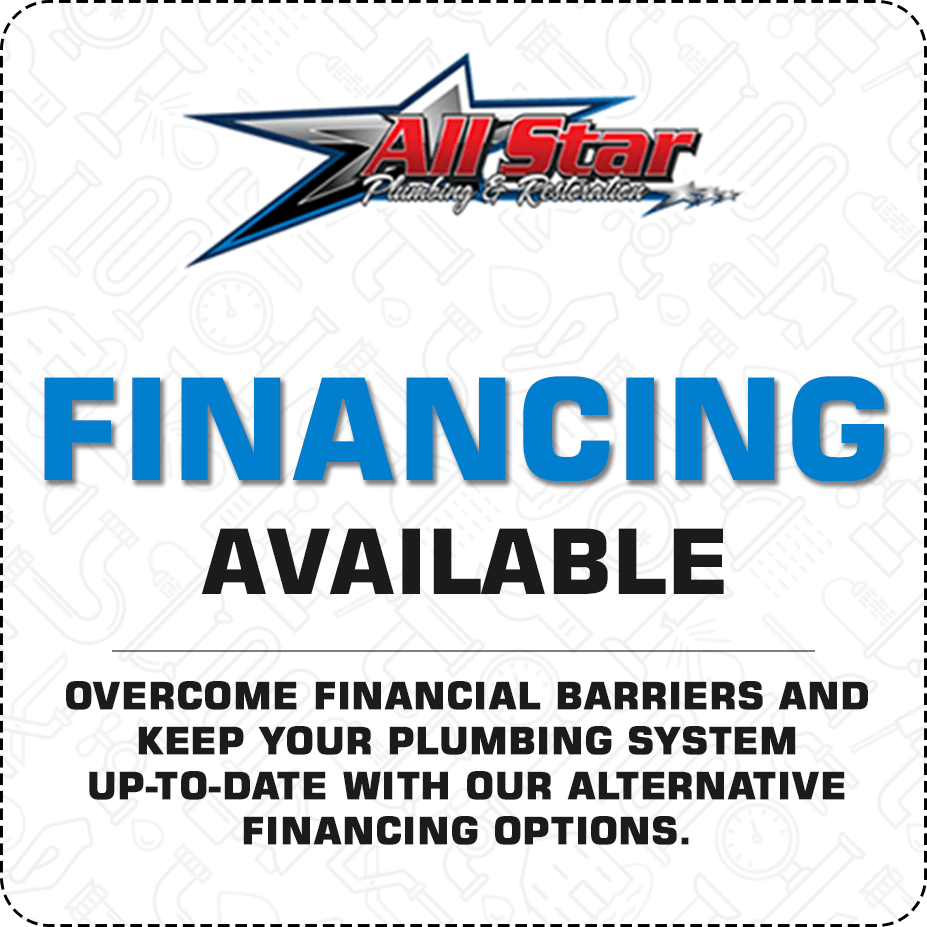 All Star
24 Hour Emergency Plumbers in Moreno Valley, CA
Serve Every Plumbing Need
Our services cover all your plumbing needs, and some of the key areas of services, include
Leak Detection and Repair: Whether it is a gas leak or a water spill at your home or your commercial space, find quick and complete solutions when you call us. With access to the best inspection devices, our trained and skilled Moreno Valley in plumber can quickly locate the source, cause and extent of any problem speedily, and offer accurate solutions.
Drain and Sewer Pipe Repair: Clogs, sewage reverse, pipe burst, pipe damage or for any other issue, get efficient solutions from a proficient team.
Water Heater Repair and Installation: We have specialized water heater experts with certifications. You can enjoy long-term peace of mind with regards to your hot water requirements, when you call our experts for water heater installation, repair or replacement.
Kitchen, Bathroom and Toilet Plumbing: Whether you need to install an appliance or replace an old or damaged plumbing system, call All Star. From fixtures to water tanks, our services cover every requirement.
All Star
Plumbing Services Moreno Valley
We also offer a number of services other than the general plumbing services. These include the following
Repiping Services: We cover various scopes of repiping projects, which include water supply lines, section channels, divider and roof plumbing, drain and sewer lines and natural gas lines.
Heating and Cooling System Repair: Call us for any sort of fix regarding heating and cooling systems such as home heaters, refrigeration systems, hot water gas pipes, etc.
Other Plumbing Services in Moreno Valley:
Plumbing inspection and preventive maintenance services
Installation of water pressure regulators and backflow preventers
Installations of leak detectors and automatic water shut-off valves
24 hour plumbing services in Moreno Valley
We are open every minute of every day for services and assistance.
In the instance of a crisis call, you will never be kept waiting. We make it a point to reach inside 60 minutes, and commonly, in substantially less time.
We help you via telephone on the off chance that some preventive measures can be taken by you until we arrive.
We consistently come well-prepared. Our trucks contain a supply of parts, segments, the most recent in plumbing review and repair gear
We do a speedy review of the circumstance and give expenses and charges data forthright.
Our services are upheld by a 100% assurance, and any item, part, segment we supplant or introduce are supported by guarantees.
Reach the Professional Plumbers in Moreno Valley within a few clicks:
If you are looking to hire professional Moreno Valley plumber for any kind of plumbing related installations and replacement, call us and let us know how we can assist you. Be it residential, commercial or emergency plumbing services, we offer the best for service near you.
We also help with
Kitchen and bathroom remodeling projects – for installing or replacing appliances and plumbing systems: dishwashers, water filtration systems, faucets, sinks, basins, etc.
New additions to your property: We will take care of every plumbing and related need with perfection.
Exterior plumbing Services: Whether it concerns the hot tub in your backyard or fixtures in your pool or garden, count on us for expert solutions.
Call All Star plumbers in Moreno Valley CA and find out more about how we can serve you.
PROFESSIONAL DISCOUNTS
FREE ESTIMATES OR QUOTES
LICENSED AND INSURED
DISCOUNTED INSURANCE DEDUCTIBLES
FREE 24/7 EMERGENCY SERVICE
60 MINUTE RESPONSE TIME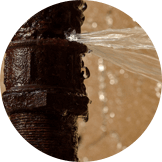 Moreno Valley Water Damage
Certified water damage specialists, with over 20 years of experience in restoration.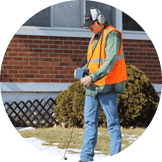 Moreno Valley Leak Detection
We have sophisticated leak detection tools to find any water leak, large or small.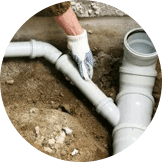 Moreno Valley Slab Leak Repair
We can identify slab leaks beneath your foundation and repair them quickly.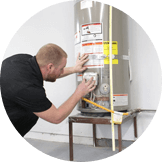 Moreno Valley Water Heaters
Weather you need a brand new water heater, or just a repair, we can get your hot water back.