Looking for a plumber you can count on? Call Us!
Small plumbing problems are often ignored or not given enough attention until it turns into a total crisis. Leaving minor plumbing issues unattended for a long time has in many cases caused severe plumbing issues. Fortunately, All Star Plumbing & Restoration offers an exhaustive range of plumbing services in Perris, CA, to save you from getting into a disaster. Contact us as soon as you have located a leak or any other plumbing problem. Our plumber in Perris will resolve the issue before it gets worse.
Comprehensive Plumbing Services
We have been offering top-notch plumbing services for decades. All Star takes pride in delivering first-rate professional services at affordable charges to its customers. With teams of certified and professional plumber Perris, you can trust your plumbing with our well-trained and experienced team to offer you a superior service.
Best Plumber in Perris CA
Plumbing problems don't adhere to the usual business hours. With our 24/7 service throughout Perris, it doesn't matter when you are hit with a plumbing problem. Our teams will be at your premises within just a matter of a few minutes. Our plumber in Perris handle everything from repairing leaky faucets, toilets, sinks to repiping an entire building. We also use the latest tools and technology to deliver high quality services for residential properties..
For Exceptional Plumbing Services in Perris, Call Us!
Are you looking for a plumber in Perris CA or nearby areas? Then contact All Star plumbing and discover how we can help you with an exceptional service. We offer same-day services as well as emergency services. You can schedule our services anytime, during weekends or holidays too, as we operate 24/7. Customer satisfaction is the No. 1 priority at All Star Plumbing & Restoration. Our teams will not wrap things up until you are 100% happy with our service.
Plumbing Services in Perris CA
All Star is not just about repairing the broken faucet in your kitchen or cleaning the drains in your backyard. Instead, we offer a wide range of plumbing service lines. All Star Plumbing & Restoration is your one-stop solution provider for every plumbing need.
Emergency Services : Our 24/7 emergency plumbing services are available across Perris. Our 24-hour services include repairing of all kinds of plumbing fixtures and appliances in residential properties. This includes plumbing installation and restoration services as well.
Residential Plumbing : We undertake all types of residential plumbing repair and restoration services. Our plumber Perris handle everything from repairing broken plumbing, drain cleaning, water heater repair to repiping an entire residential plumbing system.
Plumbing Damage Repair and Restoration : Certain plumbing issues can cause severe damage to your property. Water damage also happens due to natural causes like storms and floods. Our services cover all water damage restoration requirements. Our experts will carry out an inspection prior to repair and restoration, and ensure maximum damage restoration.
Best Plumber in Perris CA
Our services delivery is always in line with industry standards. All Star plumber in Perris and technician teams are licensed, insured and bonded. They have the certifications for carrying out a wide number of residential plumbing jobs.
Pipe Repair : It is normal for pipes to break or start leaking over time. Common pipe problems include broken or burst pipes, clogged and corroded pipes or pipes with pinhole leaks. We have a range of pipe repair options suiting to your needs and budget.
Leaky Toilets and Bathrooms : Leaky toilets and bathrooms can leak hundreds of gallons of water per day and cause you to spend unnecessarily on water bills. Our experts will detect every little leak in your bathroom and fix them, ensuring complete solutions.
Water Heater Services : Water heaters go through various problems within their time of use. The water you get from the heater might not be hot enough or it becomes so hot that it could literally burn your skin. We provide water heater repair and installation services.
Slab Leak Detection and Repair : Slab leaks are one of the most challenging types of leaks to locate. If you discover a potential slab leak, call All Star Plumbing & Restoration. Our plumber will identify the exact place of the leak and fix it right away.
Drain Snaking and Cleaning : Getting strong odors and funny sounds from your drain pipes? Then your sewer lines are probably clogged. Our experts will snake your drain using our specially designed camera tools and deliver accurate solutions.
24 Hour Plumbing Services in Perris, CA
Our 24 Hour plumbing services are available to all places across Perris. Contact us in case of any plumbing emergency and our plumber in Perris will be at your doorstep to save you from all your plumbing troubles.
24/7 Emergency Plumbing Services : With our 24/7 plumbing services in Perris, it doesn't matter when you are hit with a plumbing problem. Call us and we'll be there to assess your problem and deliver 100% reliable solutions.
Inspection and Maintenance : We undertake inspections and maintenance of all types of plumbing systems. Give us a ring and schedule a service appointment for your residential property. Our teams are available every day.
Plumbing Installation and Restoration : As a certified plumber in the state of California, we are capable of installing a brand new plumbing system or repiping an entire residential property. Contact us to learn more as to how we could proceed with providing you the best installation services.
Why go for All Star Perris Plumbing Services?
We have built a large base of customers in California who rely on us for all their plumbing services requirements. Some of the reasons why customers continually come to us in help of plumbing repair and restoration services are.
24/7 Emergency Response : Disaster can strike at the most inopportune time. With the help of All Star 24/7 emergency plumbing services, it doesn't matter at what time or what day. We have got you covered.
Trained and Certified : All of our plumber in Perris and technicians have undergone advanced and extensive training in plumbing repair and restoration. They are also certified to handle all types of plumbing repairs, installations, maintenance and restorations.
100% Satisfaction Guarantee : Customer satisfaction is our No. 1 priority at All Star. We are not done until you are 100% satisfied and happy with our service.
PROFESSIONAL DISCOUNTS
FREE ESTIMATES OR QUOTES
LICENSED AND INSURED
DISCOUNTED INSURANCE DEDUCTIBLES
FREE 24/7 EMERGENCY SERVICE
60 MINUTE RESPONSE TIME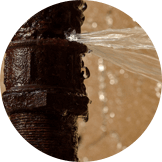 Water Damage – Perris
Certified water damage specialists, with over 20 years of experience in restoration.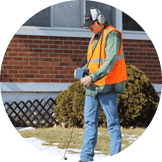 Leak Detection – Perris
We have sophisticated leak detection tools to find any water leak, large or small.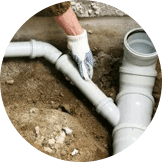 Slab Leak Repair – Perris
We can identify slab leaks beneath your foundation and repair them quickly.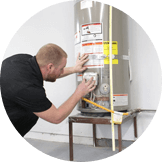 Water Heaters – Perris
Weather you need a brand new water heater, or just a repair, we can get your hot water back.