Whenever your Plumbing fails you, rely on All Star Plumbing! Our Rancho Santa Margarita Plumber proudly serve homeowners and commercial property managers throughout Orange County, providing honest and reliable solutions for all types of Plumbing issues. Whether you've got a Leaking Faucet, a Broken Water Heater, or even a Backed-up Drain, our Plumber Rancho Santa Margarita can fix the problem quickly and economically. We use state-of-the-art gear and cutting-edge Plumbing technology in order to provide the highest caliber of work, all while saving you time and money. Our Rancho Santa Margarita Plumber is ready to take care of jobs large and small, from minor Plumbing Repairs to major apartment complex renovations. We are even available for Emergency Plumbing Services, 24 hours per day, 7 days a week.
At All Star Plumbing, we understand that a Plumbing problem is a huge headache for almost any home or company owner. That is why we respond quickly to all calls and give the prompt, professional support you need. Our Rancho Santa Margarita Plumber don't work on commission, which means that you may be certain that they will never try to upsell you something that you do not need. Rather, we can use you to locate a personalized solution which is suitable for your requirements and your budget. Our goal is to make lasting relationships with every one of our customers to ensure when a future Plumbing problem arises, you always have a dependable Plumber just a phone call away.
15% Discount
Police, Military, Fire,
Seniors & Teachers
*For Services Up to $1000
24/7 SERVICE
Emergency Leak
Detection Available
PROFESSIONAL DISCOUNTS
FREE ESTIMATES OR QUOTES
LICENSED AND INSURED
DISCOUNTED INSURANCE DEDUCTIBLES
FREE 24/7 EMERGENCY SERVICE
60 MINUTE RESPONSE TIME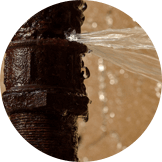 Rancho Santa Margarita Water Damage
Certified water damage specialists, with over 20 years of experience in restoration.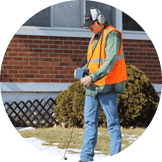 Rancho Santa Margarita Leak Detection
We have sophisticated leak detection tools to find any water leak, large or small.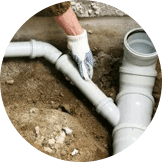 Rancho Santa Margarita Slab Leak Repair
We can identify slab leaks beneath your foundation and repair them quickly.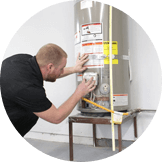 Rancho Santa Margarita Water Heaters
Weather you need a brand new water heater, or just a repair, we can get your hot water back.