Whenever you have a plumbing problem, whether it is faucet leak or a sewer pipe burst, call All Star Plumbing for on-time, speedy and complete repair. We have a strong team of contractors and plumber Rancho Santa Margarita, Orange County. They are licensed and insured teams offering you guaranteed plumbing repair and perfect plumbing system installations or replacement. You need not look anywhere else for a plumber Rancho Santa Margarita when you have our plumbers ready to serve you anytime.
We offer plumber services for 24 hours in Rancho Santa Margarita. You get emergency plumbing support as well as same day services depending on the urgency of your plumbing repair needs. For installations of plumbing systems in your kitchen, bathroom, toilet or any other indoor or exterior area, schedule appointments as best suits your calendar. We work weekends as well as on public holidays.
Our plumber can fix sewer, drain or water pipe leaks, bursts and blockages through different services from video pipe inspections to hydro jetting, drain snaking and repiping. We replace and fix kitchen plumbing systems such as faucets, sinks, dishwashers, hot water dispensers, etc.
We offer a full suite of bathroom and toilet repair services. We also have specialist plumber for gas pipe leak repair and repiping. Our residential plumbing contractors in Rancho Santa Margarita cover all kinds of plumbing needs for offices, retail stores, restaurants, hospitals, schools and malls.
Our plumber in Rancho Santa Margarita  offers affordable plumbing services. We do not upsell or over charge you through hidden costs. We offer free estimation and let you know about costs upfront. Our plumber offers affordable pricing options for plumbing fixture or part replacement while ensuring that all certified products are being used.
Contact All Star Plumbing & Restoration when you need a Emergency plumber in Rancho Santa Margarita.
24 Hour Emergency Plumber in Rancho Santa Margarita CA
Hiring a professional plumber makes the difference in spending a few dollars now and having to spend thousands of dollars later on a poorly done job. Our plumber in Rancho Santa Margarita is licensed, certified and bonded to handle all types of plumbing services and possess an exceptional track record for delivering superior plumbing repair and restoration solutions.
Quality and Affordability – The problem with many plumbing service providers is the imbalance of quality and affordability. As expert plumbers in Rancho Santa Margarita, who have been serving the community for decades, we are capable of striking the perfect balance between quality and affordability.
First On-Site – We believe that fast response onsite and quick action can minimize extensive plumbing problems and stop the property owners from having to go to expensive renovations. That is why our plumber offers 24 hour plumbing repair and restoration to all places across the city. Our teams are on standby day and night.
Consultation Beyond Repair and Restore – What sets All Star Plumbing apart from the rest is our collaborative discussions with our clients to identify the right plumbing solution for them. After a thorough consultation of your needs, our teams will recommend the right plumbing repair, replacement, or installation option for you.
PROFESSIONAL DISCOUNTS
FREE ESTIMATES OR QUOTES
LICENSED AND INSURED
DISCOUNTED INSURANCE DEDUCTIBLES
FREE 24/7 EMERGENCY SERVICE
60 MINUTE RESPONSE TIME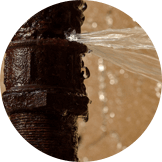 Water Damage – Rancho Santa Margarita
Certified water damage specialists, with over 20 years of experience in restoration.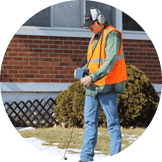 Leak Detection – Rancho Santa Margarita
We have sophisticated leak detection tools to find any water leak, large or small.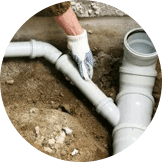 Slab Leak Repair Rancho Santa Margarita
We can identify slab leaks beneath your foundation and repair them quickly.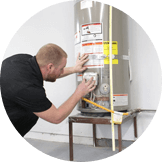 Water Heaters – Rancho Santa Margarita
Weather you need a brand new water heater, or just a repair, we can get your hot water back.