Is your house or commercial property having frequent water leakage problems? There are solutions out there to minimize the damages from water leaks and to monitor leaks. To keep your property strong and leak free, get in touch with our experienced water leak detection team in Riverside.
Water leakage problems have become common in Riverside, with several surveys indicating that more than a thousand houses experience water leakage issues resulting in wastage of more than 10,000 gallons of water, approximately in a year. To prevent such situations, you could put in place a number of measures. All Star has specialized experience in offering a range of solutions to help you fight leaks and leak issues. Consult our water leak detection specialists in Riverside. We offer a free consultation.
We are experts in plumbing inspections for water leak detection. If any of your plumbing systems show a high possibility of leak, we can help resolve the issue through cleaning, repair or replacement of part, fixture or plumbing product. We have installation experts for residential water leak detectors in Riverside. These devices help monitor water leaks in your home, and connect with smart systems to automatically shut off valves and stop water supply. We also offer installations of commercial water leak detectors in Riverside. These are more complex installations but offer huge benefits and help you prevent water damage too.
Go for All Star water leak detection services in Riverside, call us for a free consultation.
Make the right choice when you choose
Water Leak Repair Riverside
We offer a range of solutions to help you prevent leaks, to quickly discover leaks and stop the spread of water as well as to get immediate leak inspection and repair. These include plumbing inspection for leak detection and involves checking your plumbing systems, products and fixtures for signs and even possibilities of water leakage.
Our Riverside water leak detection services include:
Conducting a leak detection test for all bathroom and kitchen plumbing systems – faucets, tub, shower and basin drain pipes, kitchen sinks and under the sink plumbing, shut-off valves, etc.
Performing a leak detection and inspection for concealed plumbing systems and underground or slab pipe systems.
Carrying out a video pipe inspection of drain and sewer pipes to look for cracks, corrosion, coggings and pipe damage leading to eventual leaks
Through this service, you can avoid all leak possibilities and eventually prevent spending a lot of money on leak repairs. Our leak detection tests are available at very reasonable pricing options, and give guaranteed results. We have helped hundreds of property owners save thousands in leak and water damage repair through our services.
Residential Water Leak Detector Riverside
from All Star
Our Riverside residential water leak detector installation services team comprises technicians with all the right certifications to ensure compliance with safety, security and overall efficiency standards. Choosing the right residential water leak detector should take into consideration many property-related factors. What seems good is often not effective and you end up either making a different set of investment to get the benefits or, many times, not getting the benefits for which you paid for. We guarantee that you will get the right solutions at the right price.
Water Sensors : This devices sounds an alarm when a leak is detected.
Flood Detectors : This device can be placed in rooms where there are laundry equipment, sink, water heater, etc. When the device detects the presence of water, an alarm is triggered.
Wireless water detectors : These is a system which connects with your home's smart systems and with automatic water shut-off valves. On detecting leaks, alarms are triggered and the automatic water shut-off valve is activated to stop the water supply.
Smart Water Leak Detection Kits : A popular smart system which operates on a battery and requires no Wi-Fi or power. The system stops the spread of water through activating the automatic shut-off valve, sends alerts to your mobile devices, among other features.
Commercial Water Leak Detector Services in Riverside from All Star
More than a decade, All Star has set a benchmark to provide the highest level of customer services. We have the specialists in commercial water leak detection services in Riverside with maximum satisfaction. We offer water leak detector installation services for office buildings, restaurants, schools, health care centers and more. We are available 24/7, which allows you to go for commercial water leak detector installations in Riverside after business hours. Call us or contact us for a free consultation about commercial water leak detectors for your Riverside property.
Installations of water leak detectors do not prevent a leak, but helps stop water leaks from creating bigger messes and water damage situations. As part of preventative maintenance, a plumbing inspection for avoiding water leak possibilities is essential. All Star offers exclusive commercial water leak detection and inspections services, which include:
Commercial Pumping Inspection
Drain Cleaning and Grease Removal
Backflow Preventer Testing
Video Pipe Inspection for sewer, drain and water lines
Hydro Jetting to remove pipeline blockages causing leaks
Water Heater, Bathroom, Toilet systems leak inspection tests
Why All Star Riverside Water Leak Detection Services
We are a team of specialists and experienced Riverside plumber with decades of plumbing services experience. We are passionate about our work and that made us a leading plumbing company. Our Riverside water leak detection team is one of the best in California.
Our team guarantees 100% efficient completion of work. Here are some points which has made us a life-time partner in plumbing for hundreds of clients:
24/7 service : we are available to serve you round the clock
Emergency services : All Star provides instant response when you are in need.
Free estimates : just give us a call and we shall be glad to offer you an estimate free of cost.
No overcharges : we ensure that you are never over charged.
Special discounts : we allow special discounts for you to choose from.
One stop solution : we are your one stop solution for all types of plumbing related issues.
PROFESSIONAL DISCOUNTS
FREE ESTIMATES OR QUOTES
LICENSED AND INSURED
DISCOUNTED INSURANCE DEDUCTIBLES
FREE 24/7 EMERGENCY SERVICE
60 MINUTE RESPONSE TIME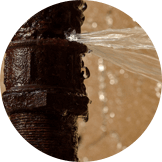 Riverside Water Damage
Certified water damage specialists, with over 20 years of experience in restoration.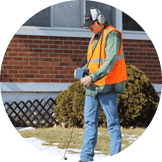 Riverside Leak Detection
We have sophisticated leak detection tools to find any water leak, large or small.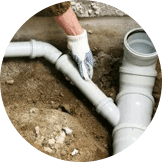 Riverside Slab Leak Repair
We can identify slab leaks beneath your foundation and repair them quickly.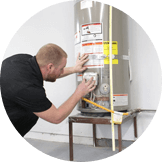 Riverside Water Heaters
Weather you need a brand new water heater, or just a repair, we can get your hot water back.