Welcome San Clemente area property and business owners. If you are on this page of our website, it is likely you have a Plumbing issue and are located in the San Clemente, CA. You're in the right place and have found the right company to handle all of your Plumbing needs. All Star Plumbing has the best Residential and Commercial San Clemente Plumbers has to offer. There are very few Plumbing companies in the greater San Clemente area that are able to parallel the level of service All Star Plumbing has to offer. Additionally, we are one of the few companies that offer free estimates on each plumbing project.
24 Hour Plumber San Clemente
You'll find that our group of licensed, insured, and bonded San Clemente Plumbers will always put your needs first. Our company understands that we must respect you and your time above all else in order for us to truly put your needs first. That is why our company responds to service calls 24 hours a day, 7 days a week. After all, Plumbing Emergencies don't only take place during normal business hours. When a pipe bursts or you have some other type of Plumbing Emergency, it can't wait! No matter what time of day it is, All Star Plumbing is ready to respond.
Emergency San Clemente Plumber
All Star plumbing services are on-call whether you have Leaky or Burst Pipes, Clogged Drains, or other Plumbing Frustrations big or small. Our entire company is licensed, bonded and insured, and we offer free estimates on our work before service begins. Because quality is guaranteed with our San Clemente Plumbers, no wonder San Clemente trusts us for all their Plumbing needs!
15% Discount
Police, Military, Fire,
Seniors & Teachers
*For Services Up to $1000
24/7 SERVICE
Emergency Leak
Detection Available
PROFESSIONAL DISCOUNTS
FREE ESTIMATES OR QUOTES
LICENSED AND INSURED
DISCOUNTED INSURANCE DEDUCTIBLES
FREE 24/7 EMERGENCY SERVICE
60 MINUTE RESPONSE TIME
At All Star Plumbing & Restoration we offer a full suite of services, including 24/7 Emergency Plumbing Service for Water Damage or other serious issues. Mention you found us online and take advantage of all the different discounts and coupons that we offer. If you are in need of a Residential Plumber in San Clemente, CA, see below for more information about any of our services, and feel secure in our 24/7 Emergency Service our 60 minute response time!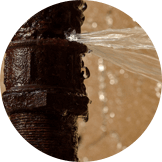 San Clemente Water Damage
Certified water damage specialists, with over 20 years of experience in restoration.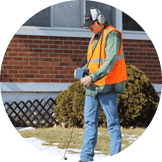 San Clemente Leak Detection
We have sophisticated leak detection tools to find any water leak, large or small.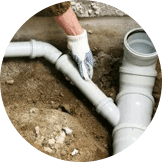 San Clemente Slab Leak Repair
We can identify slab leaks beneath your foundation and repair them quickly.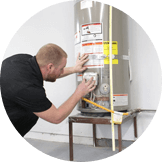 San Clemente Water Heaters
Weather you need a brand new water heater, or just a repair, we can get your hot water back.