San Juan Capistrano Plumbing Services has years of experience in building importance for our customers. It signifies we stand behind the Plumbing and Repair work we offer. It means we have familiarity with all kinds of Plumbing developments. Countless satisfied customers in San Juan Capistrano and neighborhood describe us as Full-service Plumbers. We offer Heating, Drainage, Plumbing and 24 Hour Emergency Services – we are a one stop for full maintenance. Water Heaters to Sewer Cleaning and Copper Re-piping, our work has guarantee with extremely knowledgeable San Juan Capistrano Plumbers.
Using All Star Emergency Plumbing San Juan Capistrano, you can be guaranteed of the best service covering all aspects of Plumbing Repair and Maintenance. These include Fire Damage, asbestos and Debris Removal, Mold Containment, emergency pack-outs and a full range of Emergency Plumbing Services in San Juan Capistrano, CA. When you find yourself facing a Plumbing Emergency, just give All Star Plumbing San Juan Capistrano a call and we'll be there in a flash to deal with your Plumbing Repair quickly and efficiently.
Emergency San Juan Capistrano Plumbers
Our Emergency Plumbing San Juan Capistrano Services extend way beyond what you would normally expect. We also take care of structural restoration like roofing, carpentry, electrical, flooring, granite and drywall replacements or repairs. This means we have your San Juan Capistrano home covered – there's no need to call in additional contractors after your Emergency Plumbing Repair.
24 Hour Plumbers San Juan Capistrano
Our San Juan Capistrano Plumber is dedicated and motivated to give you the best all-round service with the highest degree of customer satisfaction. We are constantly upgrading our staff's skills with regular training programs with a view to increasing the level of Emergency Plumbing expertise that we provide to San Juan Capistrano residents.
15% Discount
Police, Military, Fire,
Seniors & Teachers
*For Services Up to $1000
24/7 SERVICE
Emergency Leak
Detection Available
PROFESSIONAL DISCOUNTS
FREE ESTIMATES OR QUOTES
LICENSED AND INSURED
DISCOUNTED INSURANCE DEDUCTIBLES
FREE 24/7 EMERGENCY SERVICE
60 MINUTE RESPONSE TIME
At All Star Plumbing & Restoration we offer a full suite of services, including 24/7 Emergency Plumbing Service for Water Damage or other serious issues. Mention you found us online and take advantage of all the different discounts and coupons that we offer. If you are in need of a Residential Plumber in San Juan Capistrano, CA, see below for more information about any of our services, and feel secure in our 24/7 Emergency Service our 60 minute response time!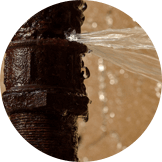 San Juan Capistrano Water Damage
Certified water damage specialists, with over 20 years of experience in restoration.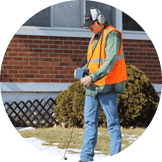 San Juan Capistrano Leak Detection
We have sophisticated leak detection tools to find any water leak, large or small.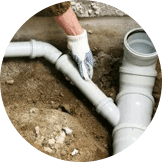 San Juan Capistrano Slab Leak Repair
We can identify slab leaks beneath your foundation and repair them quickly.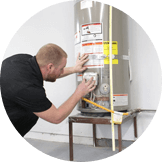 San Juan Capistrano Water Heaters
Weather you need a brand new water heater, or just a repair, we can get your hot water back.