Need Emergency Plumbing? Call Us!
You never know when your plumbing will go wrong. It can be in the middle of the night or on the weekend. It can be a small issue like a leaking faucet or something more serious such as a burst sewer pipe line under the slab. Regardless of the size of the plumbing issue, waiting for hours until you are able to get the services of a plumber in San Juan Capistrano only adds to progressive damage and you end up spending a lot of money. That is why All Star offers emergency plumbing services across Orange County. One phone call, and we'll be on our way.
All Star Plumbers in San Juan Capistrano – Fast and Rapid Solutions
Even a small leak in a pipe can be a distress for a property owner until the matter is fully resolved. All Star teams are on standby 24/7, ready to respond to any event that requires prompt plumbing repair and restoration service. Our teams comprise well-trained and licensed plumber and other technicians. They are equipped with the latest tools and technology in plumbing that enable fast and efficient plumbing repair, installation and replacement services.
All Star Plumbers in San Juan Capistrano
All Star plumber is capable of quickly responding to any place across the city in case of a plumbing emergency. Our services are not just limited to residential plumbing needs. All Star offers a wide range of plumbing related service lines that cover all of your plumbing needs. Our higher level of service quality are available at reasonable prices and backed up with guarantees on the repair work.
Contact the Certified Plumber in your town
Are you looking for a plumber that you can trust in your city? Look no further than All Star plumbers in San Juan Capistrano. We guarantee to offer you the best service with the best prices you can get throughout the city. Give us a call for a free initial consultation about any kind of plumbing installation for your property or for your home.
Call our expert
24 Hour Emergency Plumber San Juan Capistrano, CA
While many plumbing service providers offer traditional plumbing repair and restoration services, we offer a wide range of plumbing related service lines. The range that covers all of your plumbing needs.
Emergency Plumbing- All Star offers 24/7 emergency plumbing services throughout San Juan Capistrano. Contact us in case of an event that requires instant plumbing solutions. Our teams will be at your site within minutes.
Residential Plumbing- We cater to all the plumbing needs in your home. Our plumber have experience in handling a vast range of residential plumbing systems such as toilet and bathroom plumbing, fix kitchen leaks, and exterior or underground plumbing.
Damage Repair and Restoration- We provide all kinds of water damage repair services. Whether it is due to storms or rains or caused by broken or burst pipes, leaky appliances, blown water heaters, etc, we offer water extraction, cleanup and restoration services.
Plumbing Services in San Juan Capistrano CA
We offers 24/7 Emergency Plumbing Services throughout San Juan Capistrano. Contact us in case of any event that requires prompt plumbing solutions.
24 Hour Emergency Services – We have teams on standby 24 hours, ready to provide fast response and assistance to deal with any plumbing emergency. This includes not only repair but replacement and restoration services, whenever needed.
Inspection and Maintenance – We offer plumbing inspection and preventive maintenance services for homes as well as office premises. You could get a scheduled inspection done anytime that suits you, as we are open 24/7.
Plumbing Installation and Restoration – We have certified plumber San Juan Capistrano for installations of new plumbing systems or restoration of an existing plumbing system in your facility. These include the whole range of plumbing products and related appliances such as pipeline installation or repiping, kitchen appliance installation, bathroom systems installations, toilet and bidet installations, water tank installation, water heater installation, water pressure regulator installation, etc. We have a long and successful track record in plumbing installations for reconstruction and retrofitting projects as well.
A Range of Plumbing Services in San Juan Capistrano
All of the plumbing repair and restoration jobs that we undertake are conducted by well-trained and industry certified professionals. All Star is known for its superior service quality and value for money.
Pipe Repair- We solve all kinds of pipe problems such as corroded pipes, broken or burst pipes, and leaky pipe and joints.
Slab Leaks- Sudden increases in water bills and the sound of water running when all your fixtures are closed might suggest that you have a slab leak. Contact All Star for professional slab leak repair service.
Water Heater Repair- We deliver water heater repair, maintenance, replacement and installation services.
Kitchen and Bathroom Plumbing Issues- For all kinds of issues with your kitchen, bathroom or toilet plumbing, call All Star.
Drain or Sewer Clogging- Don't wait until that clogged drain bursts! Call All Star plumbing and we'll get rid of the clogging in your drain pipes or sewer pipes.
Why go for All Star Plumbing Solutions?
We offer the services of the best plumber San Juan Capistrano. Our team is licensed, certified, bonded and insured. They have experience in speedily and securely conducting a wide range of plumbing jobs as well as training to adeptly use state-of-the-art plumbing inspection, repair and installation equipment. Some other points worth noting are as follows:
Rapid Response – We understand that certain plumbing events require prompt repair and restoration. That is why our teams are dedicated to responding to your site as soon as possible.
Our Proven Success- All Star has been serving residential customers for several years. Our clients have been continuously turning to us, as they have no doubt that we will offer them a top quality service.
Discreet, Polite and Confidential- Our teams are discreet and respect confidentiality about any kind of client situation they come across. They are good at listening to your concerns and offering you optimized solutions.
PROFESSIONAL DISCOUNTS
FREE ESTIMATES OR QUOTES
LICENSED AND INSURED
DISCOUNTED INSURANCE DEDUCTIBLES
FREE 24/7 EMERGENCY SERVICE
60 MINUTE RESPONSE TIME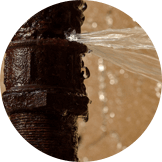 Water Damage – San Juan Capistrano
Certified water damage specialists, with over 20 years of experience in restoration.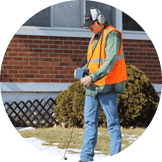 Leak Detection – San Juan Capistrano
We have sophisticated leak detection tools to find any water leak, large or small.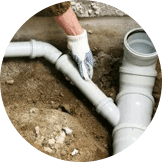 Slab Leak Repair – San Juan Capistrano
We can identify slab leaks beneath your foundation and repair them quickly.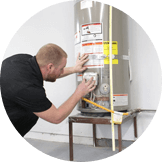 Water Heaters – San Juan Capistrano
Weather you need a brand new water heater, or just a repair, we can get your hot water back.