All Star Plumbing is an Expert Temecula Plumber that will service your residence or place of business if you need a Plumbing Repair or Plumbing Installation. We are the one-stop-shop for all your Plumbing needs. All Star Plumbing is fully licensed & insured. Pricing is presented for your approval before any work is done and we put our 100% Satisfaction Guarantees. We understand that your home is a sanctuary so it will be treated with respect. All Star Plumbing will address your Plumbing needs quickly while respecting your property by cleaning up after the job is done. If you're looking for a quality professional Temecula Plumbing Company, All Star Plumbing has you covered!
24 Hour Emergency Temecula Plumbers
With all the years of experience we have in the Plumbing business you can be sure that we have seen it all and you can be confident that we will take care of all of your Plumbing needs in Temecula, CA. All Star Plumbing provides Plumbing Services for people that need help with Water Heaters, Garbage Disposals, Leak Detection, Toilets, Faucets and much more. If you have a Leaky Pipe we can fix it. If you need a new Water Heater Installed, we can handle it. If your water bill is running high due to a leak in the line, we'll find it and repair the leak. When you need help with your Plumbing, you need to turn Temecula Plumber to provide the level of service you need.
15% Discount
Police, Military, Fire,
Seniors & Teachers
*For Services Up to $1000
24/7 SERVICE
Emergency Leak
Detection Available
PROFESSIONAL DISCOUNTS
FREE ESTIMATES OR QUOTES
LICENSED AND INSURED
DISCOUNTED INSURANCE DEDUCTIBLES
FREE 24/7 EMERGENCY SERVICE
60 MINUTE RESPONSE TIME
At All Star Plumbing & Restoration we offer a full suite of services, including 24/7 Emergency Plumbing Service for Water Damage or other serious issues. Mention you found us online and take advantage of all the different discounts and coupons that we offer. If you are in need of a Residential Plumber in Temecula, CA, see below for more information about any of our services, and feel secure in our 24/7 Emergency Service our 60 minute response time!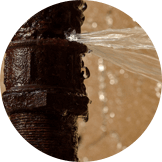 Temecula Water Damage
Certified water damage specialists, with over 20 years of experience in restoration.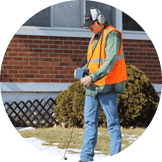 Temecula Leak Detection
We have sophisticated leak detection tools to find any water leak, large or small.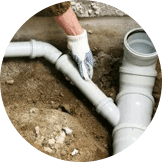 Temecula Slab Leak Repair
We can identify slab leaks beneath your foundation and repair them quickly.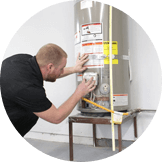 Temecula Water Heaters
Weather you need a brand new water heater, or just a repair, we can get your hot water back.