To get mess-free and hassle-free plumbing services in Temecula
Contact All Star Plumbing Service
Household pipes are not structured to last forever, although a well-piped system might have a lifespan of 50 years. However, you can prevent unnecessary repair costs by getting your residential pipes checked and repaired by certified and experienced plumber Temecula.
If you are searching for a residential plumber in Temecula for repairs at your existing property, or you've started a new construction for which you need plumbing installation, our plumber is always ready to help you out.
It doesn't matter whether it's a slab leak repair, re-piping, plumbing system repair or a simple fixture repair, we are just a call away from you to serve you with our reliable, honest and quality plumbing work.
We are among the top plumber offering residential plumbing services.
24 Hour Emergency Plumber in Temecula CA
Generally, properties which are more than 25 years old tend to have frequent plumbing issues. And it's difficult to know the interior condition of the pipes. We offer plumbing inspection and repair services for all kinds of plumbing issues – pipes, pipe fittings, bathroom and kitchen plumbing system repair, toilet and toilet ware repair and replacement, sewer pipe cleaning, etc.
Call for our emergency service numbers for Temecula if you need urgent attention to a plumbing issue. Our plumber will arrive within minutes. They have experience in quick inspection and fast repairs.
Our skilled and experienced plumbers use special tools, which help them to identify issues instantly so that they can take correct decisions to fix them. We offer you plumbing services with a guarantee.
24 hours Plumbing Service in Temecula from Us
We offers 24 hours express plumbing service in Temecula. We are just a phone call away from you. Whether it is a leakage or you need to fix or relocate pipes, tanks, or heating and cooling systems, our professional and licensed plumbers will find a best solution in no time.
Why Choose All Star Plumbing Repair, Replacement and Installation Services?
We can confirm that you will get top-grade repair services. All Star Plumbing Service is always ready to give their best for their customers. All our plumber and support staff are up-to-date with rigorous training and on-job experience. So, they will take all necessary actions to provide highly effective solutions for fixing any kind of plumbing issues in Temecula.
Some of the plumbing services we provide:
Fixing leaks
Re-piping the plumbing system
Installation and replacement of plumbing appliances for kitchen and bathroom
Installation and replacement of water heaters, water tanks, water pressure regulators, etc.
Plumbing Inspection
We are affordable and provide guaranteed services. The products we use come with warranties and adhere to required standards. Our services are available whenever you need us. Call Plumber in Temecula for the best solutions.
Our plumber in Temecula is polite and do not disturb you with long negotiations, inaccurate estimates or slow jobs. We offer a free consultation and estimation. Transparency and integrity is part of how we serve you. You never need to worry about any lurking issue or recurring repairs owing to a bad repair job when you contact All Star Plumbing & Restoration in Temecula. We also excel in affordable solutions.
PROFESSIONAL DISCOUNTS
FREE ESTIMATES OR QUOTES
LICENSED AND INSURED
DISCOUNTED INSURANCE DEDUCTIBLES
24/7 EMERGENCY SERVICE
60 MINUTE RESPONSE TIME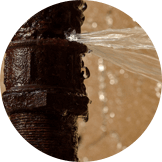 Water Damage – Temecula
Certified water damage specialists, with over 20 years of experience in restoration.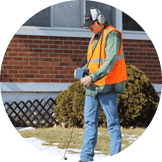 Leak Detection – Temecula
We have sophisticated leak detection tools to find any water leak, large or small.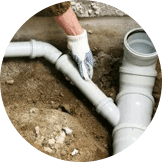 Slab Leak Repair – Temecula
We can identify slab leaks beneath your foundation and repair them quickly.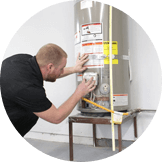 Water Heaters – Temecula
Weather you need a brand new water heater, or just a repair, we can get your hot water back.