Plumbing Crisis in Westminster? Call Us!
When a pipe leaks in the kitchen, causing water to spread everywhere, switching off the water connection is one thing you do and the other is to call for your regular plumber Westminster. If he or she is going to take hours to come, you would be reduced to doing the cleanup, and hold up all kitchen work.
The alternative, and the better choice is to call All Star emergency plumber Westminster. We are available 24/7. If you need emergency repairs, we will reach your place within minutes, accurately identify the leak source and get the repairs done swiftly. We also cleanup your place, leaving behind no mess or worry.
All Star Plumbing Services in Westminster are affordable
We have the resources to offer secure, high quality but affordable plumbing services. Our rates are very reasonable. We get you cost-effective plumbing products, whether it is a faucet, a valve, a part or component of your pipe or kitchen sink or any other material. For installations and replacement of appliances and equipment like a water storage tank or a water heater, we offer affordable pricing options.
Our plumbers in Westminster provide guaranteed repair services
Our emergency plumber Westminster and other technicians have undergone extensive training and are furnished with state-of-the-art equipment. All our services come with a 100% guarantee.
Contact the Licensed Plumbers in Westminster, CA
All Star Plumbing & Restoration is a fully licensed and insured plumbing service provider that has been operating for decades. We hire only licensed plumber in Westminster, with the right certifications to ensure risk-free and error-free jobs first time right. Are you looking for a plumber you can trust to fix all your plumbing problems the first time itself? Then look no further than our Plumbing Services in Westminster.
24 Hour Emergency Plumber in Westminster CA
Our Emergency Plumber in Westminster is available 24/7 and are capable of reaching any place across the city within minutes. Call us in an event that requires emergency plumbing services and we'll be on our way.
24/7 Emergency Plumbing : Plumbing emergencies need urgent repair or restoration solutions. That is why we offer our services 24 hours. You can call us any time, day or night for rapid and effective solutions for your plumbing emergency service. Our teams are always on standby, ready to respond whenever you need our assistance.
Inspection and Maintenance : It is always better to inspect and regularly maintain your plumbing system without waiting until something goes wrong to take care of it. Call us and our staff will help you to schedule an inspection and preventive maintenance service appointment. You can pick any day that's convenient for you, since we are available throughout the week, offering a 24 hour service.
Plumbing Installation and Restoration : Our teams comprise certified and well-trained plumber Westminster for installations of new plumbing systems and restoration of existing plumbing systems. We offer installation of bathroom fixtures such as toilet and bidet installations, water heater installation, kitchen appliance installation, water softener installation and other related residential plumbing installation services.
Our
Plumbing Services in Westminster CA
are Comprehensive
Check out our exhaustive range of service lines to get to know more about all that All Star has to offer you.
24 Hour Plumbing Services : We offer 24 hour plumbing services in Westminster, which includes repair, restoration, installment, replacement and maintenance of all plumbing fixtures and appliances.
Residential Plumbing : We have residential plumbing experts with the competency to get any kind of repairs done swiftly and first time right. This covers everything from fixture to concealed plumbing systems. We also deliver top class residential plumbing installation services for kitchens, bathrooms, toilets, or any other indoor or exterior plumbing systems.
Damage Repair and Restoration : We offer superior quality water leak inspection and water damage repair and restoration solutions through plumber in Westminster with certifications in leak inspection, restoration and repair. From slab leaks to roof leaks or flood recovery, our water damage restoration services are comprehensive.
Call
All Star Plumbing
for 100% guaranteed jobs
We offer a range of plumbing services in Westminster, CA, that covers all your residential plumbing needs. All Star Plumbing & Restoration always sets its bar high in terms of service delivery.
Slab Leak Repair : A leak in one of underground pipes in your foundation? We'll detect the exact place of the leak and fix it.
Water Heater Repair and Installation : We have the specialists in water heater repairs, installation and replacement for all brands and sizes.
Pipe Repair : Got corroded, broken, burst, leaky, clogged, belled or poorly routed pipes? Call us, All Star repairs them all!
Drain Cleaning : We undertake all drain cleaning services from declogging drain lines to restoring burst sewer pipes.
Bathroom and Kitchen Plumbing : Got a leaky toilet bowl? Is the faucet on the kitchen sink dripping water after use? Call us for all your bathroom, kitchen and other residential plumbing repair and restoration needs. We'll fix them right away.
Why go for All Star Plumbing Services in Westminster?
Selecting a plumbing services provider for your residential property is something on which you should give some serious thought. Choosing the right professionals, who have the certifications, expertise and the right equipment is vital.
On-time Services : We are available 24/7! We are just a few clicks away when you need us. Our teams are always ready to respond whenever you need plumbing repair and restoration solutions.
First Time Right Services : All Star specializes in plumbing repair and restoration. All Star Plumbing & Restoration is proud to say that we have the best teams in the industry – plumbers in Westminster and technicians with extensive training and state-of-the-art equipment assuring you an exceptional service.
Caring and Courteous : All Star Plumbing & Restoration will always treat its customers and their properties with utmost respect and care.
PROFESSIONAL DISCOUNTS
FREE ESTIMATES OR QUOTES
LICENSED AND INSURED
DISCOUNTED INSURANCE DEDUCTIBLES
FREE 24/7 EMERGENCY SERVICE
60 MINUTE RESPONSE TIME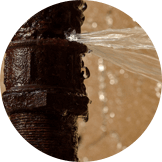 Water Damage – Westminster
Certified water damage specialists, with over 20 years of experience in restoration.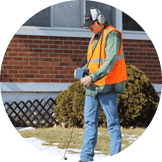 Leak Detection – Westminster
We have sophisticated leak detection tools to find any water leak, large or small.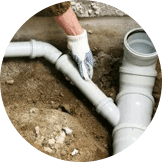 Slab Leak Repair – Westminster
We can identify slab leaks beneath your foundation and repair them quickly.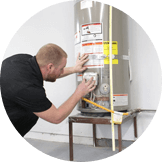 Water Heaters – Westminster
Weather you need a brand new water heater, or just a repair, we can get your hot water back.