Professional Plumbers at your Service. Call All Star Plumbing!
Certain plumbing problems can cause severe damage to your property and cost you hundreds and thousands of dollars on damage restoration if the problem is not solved correctly. For example, your drain backs up or your water heater gets damaged. You need a skilled and licensed technician who can visit your place and fix the problem right away. This is where All Star Aliso Viejo plumber come to your assistance. We cover all your plumbing service needs in Aliso Viejo.
All Star Aliso Viejo plumber – On-time and Efficient
We have decades of experience offering both residential and commercial plumbing solutions. We understand that having a plumbing issue in your premises can be upsetting regardless of the size of the problem. That is why our teams of professional Aliso Viejo plumber is dedicated to getting all your plumbing issues resolved as quickly as possible. We never compromise on the quality of our work.
All Star Plumber Aliso Viejo offer comprehensive services
With the high level of quality workmanship and outstanding customer service, you can trust our skilled plumbing service teams in Aliso Viejo for secure and accurate solutions. Our Aliso Viejo plumber and technicians are well-trained. They are furnished with all the modern plumbing tools and equipment. No job is too small or too big for All Star plumber Aliso Viejo. We take care of all your plumbing problems from a broken faucet to pipe bursts and slab leaks.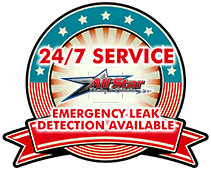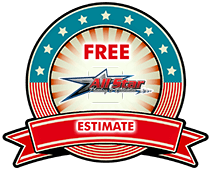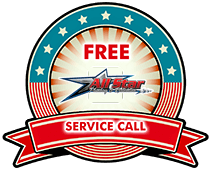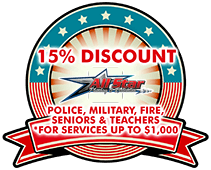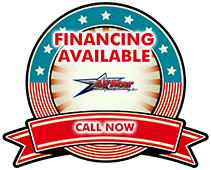 Contact All Star Plumber Aliso Viejo, CA
Don't take chances with your plumbing. Call the expert Aliso Viejo plumber to effectively treat plumbing issues in your residential or commercial property in Aliso Viejo, CA. We excel at accurate plumbing issue detection and 100% secure and reliable repairs or plumbing system replacement.
Contact All Star when you need a plumber Aliso Viejo.
All Star
24 Hour Emergency Plumber Aliso Viejo
Our plumbing services are not just about fixing a broken faucet in your bathroom or repairing a leaky pipe. We offer a whole range of plumbing service lines. All Star is a one-stop solution for all your plumbing needs near you.
Emergency Services- We offer 24/7 emergency plumbing services to all the areas across Aliso Viejo. Our 24-hour plumbing solutions include repairing broken and burst pipes, leaky appliances, blown water heaters, and other related plumbing emergencies.
Residential Plumbing- We take care of all your residential plumbing needs. Our teams repair, restore and carry out installations on all types of plumbing such as the plumbing in your bathroom, toilet, kitchen, foundation, basement and exteriors.
Commercial Plumbing- All Star expertise is not only in residential plumbing, but we offer our services to commercial clients as well. We work with many locally owned businesses, including hotels, restaurants, stores, and offices.
Plumbing Repair and Restoration- Our plumber Aliso Viejo is capable of repairing all kinds of plumbing systems and restoring damages caused from plumbing issues. When you call us for our services, we carry out a thorough inspection before we begin repairing, so we know what needs to be done and where.
All Star
Plumbing Services Aliso Viejo
All of our plumbing repair and restoration services are in-line with industry standards. All Star Aliso Viejo plumber and technicians have undergone extensive training and are certified professionals in residential and commercial plumbing services near you.
Sinks and Faucets- Got a leaky faucet or sink or issues with the plumbing under the sink that is wasting water and money? All Star covers all sink and faucet repairs.
Water Heater- We handle all sorts of water heater services – repairing issues, regular maintenance and water heater replacements.
Slab Leak Detection and Repair- We will detect the leak and resolve the problem without making much of a hassle with the help of our unintrusive inspection techniques.
Pipe Repair- Regardless of how good your pipes are, they will eventually end up broken or leaky with time. Call us in case of a broken or leaky pipe.
Clogged Drain Pipes, leaky bathrooms and toilet- Don't wait until the clogging gets worse. All Star experts are here to help you with drain snaking as well as hydro jetting or sewer pipe repair. Toilet leaks are often the silent leaks in a property. Don't let a minor leak aggravate, leading to major issues. Contact us to effectively solve all the leaky plumbing issues in your bathroom and toilet.
All Star 24 Hour Plumbing Services
All Star 24 Hour Plumbing Services are available to all places across Aliso Viejo. Contact us in case of any plumbing emergency and our teams will be at your doorstep to save you from all your plumbing troubles.
24/7 Emergency Services- Discovered a broken pipe in the backyard at two in the morning? All Star Plumbing has got you covered with its 24/7 emergency plumbing services.
Inspection and maintenance- Give us a ring and schedule an inspection or maintenance service appointment for your property. Our service teams are available 24/7, which enables you to schedule a service at any time that's convenient for you.
Plumbing Installation and Restoration- Need a plumbing product installed in your property? Or need to replace an existing plumbing system? Call All Star plumbing for a free consultation on how to proceed with the installation or replacement.
Why go for All Star Aliso Viejo Plumbing Services?
Know why All Star Aliso Viejo Plumber is the most competent in delivering you comprehensive plumbing services in Aliso Viejo CA.
Fast Response- We offer our services 24/7 to the entire city of Aliso Viejo. All Star teams are always on standby, ready to respond to any plumbing emergency.
Residential and Commercial Solutions- All Star offers plumbing repair and restoration services for both residential and commercial properties.
The Best Prices in Aliso Viejo- We are always straightforward in our communications and ensure that you get a fair and honest price for our services. All Star will never overcharge you with any hidden costs.
PROFESSIONAL DISCOUNTS
FREE ESTIMATES OR QUOTES
LICENSED AND INSURED
DISCOUNTED INSURANCE DEDUCTIBLES
FREE 24/7 EMERGENCY SERVICE
60 MINUTE RESPONSE TIME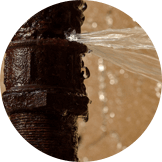 Aliso Viejo Water Damage
Certified water damage specialists, with over 20 years of experience in restoration.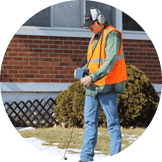 Aliso Viejo Leak Detection
We have sophisticated leak detection tools to find any water leak, large or small.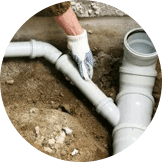 Aliso Viejo Slab Leak Repair
We can identify slab leaks beneath your foundation and repair them quickly.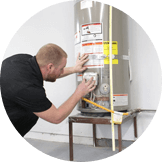 Aliso Viejo Water Heaters
Weather you need a brand new water heater, or just a repair, we can get your hot water back.