Water heaters can become faulty at any time. In fact, it is one of the most common appliance problems all over the United States. But you do not need to worry about the water heater breakdown anymore if you are a resident of Orange County. Our water heater repair teams in Orange County are always ready to help you at your convenience.
Our plumbers, technicians, and electricians are trained, certified, and licensed to repair and install any kind of appliances in the kitchen or bathroom. Most of them have experience in dealing with different types and brands of water heaters. So no matter what the brand is or what kind of water heater you own, All Star Plumbers can repair them. We can fix any part, fixture, or leak along with gas and electric line issues too. But how do you find out whether your water heater requires repairing or not? Symptoms of a faulty water heater include overheating, stuck valve, leak from plumbing connection, too hot or not enough hot water, a bad gasket, or leakage in a water tank. If you notice something out of the ordinary, it is advised to seek professional help. Trying DIY techniques can make the matter worse.
All Star Plumbing & Restoration has all the latest tools and equipment to accurately detect whatever problem your heater has. We make a detailed report of everything we do, and we offer multiple solutions. You can choose any one that suits your needs and budget. You can simply replace a part or install new ones or even upgrade the perfectly working ones. It is ultimately your decision, and we do everything to turn your wishes into reality.
We offer absolutely affordable rates for all types of properties. You can compare our prices to see for yourself. Moreover, our water heater repair teams in Orange County are available 24/7, so call us anytime you see a problem; we will come up with efficient solutions on the spot.
Quick and Guarantee-backed
Water Heater Installation in Orange County
Our water heater installation teams in Orange County are famous for their reliability and work ethic. We have an excellent track record of always finishing before the estimated time, even if we have to work around the clock. The installation and repair services are guarantee-backed, and our plumbers will be with you throughout the whole time, from initial consultation to the last electrical revision.
If you are unsure what brand or type of water heaters you need, our esteemed experts can help you. They assess multiple factors and variables before recommending a suitable water heater unit. You can directly procure the water heater from us if you want. We only sell high quality, certified products backed with long-term warranties.
Still unsure on whether to hire us or not? Well, if you hire us, we assure you that you do not have to go anywhere. We are the one-stop solution centre for water heater issues from inspection, product advice, installation to the last electrical and structural revision; we cover all. We provide post-service maintenance too and for a considerably long time. You can also contact us if you want to replace your existing water heater, we offer good deals on them. Like repair services, the installation teams are available 24/7 as well. Call us to fix an appointment or for emergency plumbing support.
As a company, we have shown tremendous effort for a customer-oriented approach. Everything about us is to provide excellent service delivery to all of our customers. Our teams are designed to provide maximum efficiency in the shortest amount of time while maintaining the optimum industry standard. We invest in smart tools and technology to offer quick and accurate assessment, cleanup, installation, and repair. We, as a brand, believe in efficiency, transparency, and integrity. Other reasons include:
We accept all mainstream insurance companies, but you should have one
We have flexible payment options for all our customers.
We have 24/7 active customer support.
All our services are evaluated and judged by experts before declaring it finished.
We have a wide collection of eco-friendly products
Our expertise is not limited to water heaters only. We can install and repair any appliance of your choice.
Commercial And Industrial
Water Heater Support Is Available!
You do not need to seek another company for water heaters in your commercial and industrial buildings. We can set up, install, maintain and repair them too. The services available for regular residential buildings are available for commercial and industrial properties. Our teams are active 24/7; call us anytime.
We have world-class maintenance teams who will inspect and subsequently repair your water heater regularly. Regular maintenance or even periodic maintenance is known to reduce the chances of problems dramatically. You can hire our maintenance support at any frequency of your choice.
Customized Packages, Affordable Rates, And More Benefits
We have options for customized packages. Design them however you see fit. The custom package system is appreciated by everybody because this can make the services very customer-friendly. Also, our expert services are available at reasonable rates. Both first-time and regular customers can avail of required services at their comfort and convenience. Some more benefits for hiring us will include:
Free initial consultation and estimation for all of the customers
Quick and hassle-free service delivery method with the guarantee
Maintenance of optimum industry standards for every job
100% legal compliance
Easy scheduling and appointment
Post-service support for both installation and repair
Appliance of non-toxic chemicals for cleaning
PROFESSIONAL DISCOUNTS
FREE ESTIMATES OR QUOTES
LICENSED AND INSURED
DISCOUNTED INSURANCE DEDUCTIBLES
FREE 24/7 EMERGENCY SERVICE
60 MINUTE RESPONSE TIME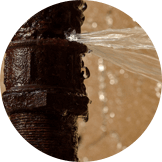 Water Damage – Orange County
Certified water damage specialists, with over 20 years of experience in restoration.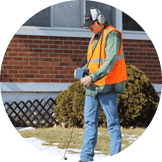 Leak Detection – Orange County
We have sophisticated leak detection tools to find any water leak, large or small.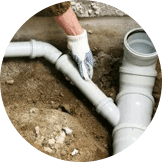 Slab Leak Repair – Orange County
We can identify slab leaks beneath your foundation and repair them quickly.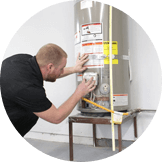 Water Heaters – Orange County
Weather you need a brand new water heater, or just a repair, we can get your hot water back.