Are you in need of a Plumber in Fullerton, CA? Welcome to All Star Plumbing & Restoration's Plumbing Services in Fullerton. Contact our emergency services number provided on this web page and get instant help.
If you are looking to install a water heater or hot water recirculation system or an HVAC unit, we have certified plumbers in Fullerton to get the job done to your satisfaction. All Star Plumbing & Restoration also helps you find a product that fits your preferences and interests, and offers a range of options from top brands to certified but low cost and durable products.
For kitchen and bathroom remodeling, our plumber in Fullerton offers complete solutions from consultation to repair, installation and finishing – whether it be a sink and faucet or an appliance like dishwashers, water filtration system, garbage disposal unit and sanitary ware.
Our Residential plumbing services are also top-notch. We have decades of experience in delivering on any size of Residential plumbing project from sewer pipe repair and repiping to appliance installation and replacement services.
Our services are available 24 hours and 365 days, so scheduling an appointment is not a problem. Even if you need to detect leaks or repair a slab, drain or gas pipe issue in the middle of the night, one call to our emergency plumbing service will do the needful. You will find the assistance of an All Star plumber Fullerton within minutes.
We offer free estimates and take care to never trouble you with pricing worries. Our open and transparent approach coupled with professional and speedy plumbing services is sure to win your trust and satisfaction.
Contact All Star Plumbing & Restoration's Plumber in Fullerton for quality and guarantee-backed plumbing services at affordable rates.
24 Hour Emergency Plumber Fullerton
Why go for All Star Plumbing & Restoration's Plumbing Repair and Installation services in Fullerton, CA? Here are some of the points worth mentioning why clients choose our emergency plumber Fullerton over many other plumbing service providers in the area.
Affordable Pricing Options – Apart from our superior plumbing services, All Star Plumbing & Restoration's is also known for its range of affordable plumbing solutions. We always offer our services at reasonable prices with no hidden costs to surprise you later. If you are seeking to replace your existing plumbing fixtures or planning to install completely new fittings, we can help you get low cost but durable products.
Years of Trust – Our plumber Fullerton has been trusted by over hundreds of residential clients throughout the city for our superior level of service quality and courteous customer service near you. Our priority has been and always will be to offer our clients with the top-quality plumbing repair and installation solutions, with 100% customer satisfaction.
First Time Right Services – While certain tasks allow some room for error, plumbing repair and restoration is certainly not one of them. With the decades of experience and the extensive training that our plumbers in Fullerton have undergone, we can guarantee first- time right services with absolute confidence.
PROFESSIONAL DISCOUNTS
FREE ESTIMATES OR QUOTES
LICENSED AND INSURED
DISCOUNTED INSURANCE DEDUCTIBLES
FREE 24/7 EMERGENCY SERVICE
60 MINUTE RESPONSE TIME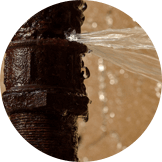 Water Damage – Fullerton
Certified water damage specialists, with over 20 years of experience in restoration.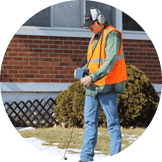 Leak Detection – Fullerton
We have sophisticated leak detection tools to find any water leak, large or small.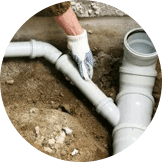 Slab Leak Repair – Fullerton
We can identify slab leaks beneath your foundation and repair them quickly.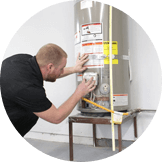 Water Heaters – Fullerton
Weather you need a brand new water heater, or just a repair, we can get your hot water back.