All Star Plumbing & Restoration offers homeowners and businesses with comprehensive plumbing repair, replacement, and installation services Garden Grove, CA. A family-owned company operating across California, we also have certified plumber in Garden Grove CA. We provide affordable pricing options for expert plumbing services to cover installation, repair, replacement and maintenance.
The nature of your plumbing service requirements could be complex involving repiping and roofing repair or it might be a simple repair job of a dripping faucet. You might need to detect and fix your bathroom leaks or clear out clogged kitchen drains. We have the certified Plumber in Garden Grove for all your plumbing service needs. Contact All Star Plumbing & Restoration and you will find the best solutions cost-effectively.
24 hour plumbing services in Garden Grove
Looking to upgrade your bathroom and toilet plumbing products or the basins and faucets in your property? Or planning a remodeling of your kitchen? Schedule a free initial consultation with All Star Plumbing & Restoration and find plumbing installation and replacement services for any kind of plumbing product or related appliance.
We work weekends and on public holidays, as we are open 24/7. You need not worry about the time frame for your plumbing service.
24 Hour Emergency Plumbers in Garden Grove CA
If you need instant help with a plumbing issue, call our plumbers in Garden Grove CA. A plumber will attend to your call and offer immediate assistance on phone and will arrive at your place within minutes, when required. Our emergency services covers all kinds of plumbing requirements – hot water system issues, pipe and appliance water leaks, drain line issues, slab leak repair, kitchen plumbing repair, water pressure valve issues, etc.
For affordable and reliable Plumbing services in Garden Grove, contact All Star Plumbing & Restoration.
Services from Well Trained, Experienced and Licensed Professionals
Our Plumber in Garden Grove has undergone advanced and intensive training in plumbing repair and installation. We have over a decade of experience serving residential clients.
Our plumbers are also certified plumbing professionals who are licensed to handle all sorts of plumbing events from fixing a broken faucet to repiping an entire property.
We also have provided our teams with the latest tools and technology in plumbing repair and restoration to get your plumbing job done faster while maintaining the superior quality of our work. At All Star Plumbing & Restoration, there is no plumbing event that we can't handle.
Don't hesitate, contact the expert Plumber in Garden Grove Today
Are you looking for a plumber you can trust your plumbing with? Contact our Plumber in Garden Grove right away and get in touch with our customer representatives to discuss your plumbing repair or restoration job.
Our customer representatives will walk you through our wide range of plumbing options, where you can choose the right option that meets your needs as well as your budget.
We even have the facility to provide you with an estimate for your plumbing job based on the details you provide us over the phone. Contact All Star Plumbing & Restoration – the expert Plumber in Garden Grove for a plumbing job well done.
PROFESSIONAL DISCOUNTS
FREE ESTIMATES OR QUOTES
LICENSED AND INSURED
DISCOUNTED INSURANCE DEDUCTIBLES
FREE 24/7 EMERGENCY SERVICE
60 MINUTE RESPONSE TIME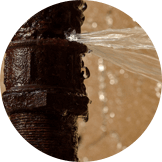 Water Damage – Garden Grove
Certified water damage specialists, with over 20 years of experience in restoration.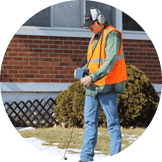 Leak Detection – Garden Grove
We have sophisticated leak detection tools to find any water leak, large or small.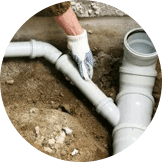 Slab Leak Repair – Garden Grove
We can identify slab leaks beneath your foundation and repair them quickly.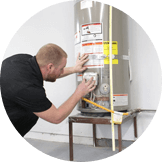 Water Heaters – Garden Grove
Weather you need a brand new water heater, or just a repair, we can get your hot water back.