To get the Plumbing Solutions you Deserve, Call All Star Plumbing & Restoration!
Unfortunately, many property owners ignore significant plumbing repairs until they turn into a crisis. While some plumbing problems may appear small, they have the capability of causing severe damage to your property. Our plumber offers top-quality plumbing services with affordable rates throughout Hemet. Contact All Star Plumbing & Restoration for all your minor and major plumbing problems and we'll save you from paying large sums for emergency plumbing rescue in the future.
Hire Skilled and Courteous Plumbers from All Star Plumbing & Restoration
All Star Plumbing & Restoration is the go-to plumbers in Hemet for many property owners across Hemet. We have achieved this trust in our customers through providing discreet, friendly, cost-effective and worthwhile plumbing services. From rapid responding to licensed and certified plumbers in Hemet CA, we make sure the property owners get the best of what they expect from us. Contact us and set your mind at ease.
Professional Plumbers in Hemet CA
Our plumber and technicians in Hemet have undergone extensive training to evaluate the situation and successfully respond in a way that remedies the cause of the plumbing issue. We make use of cutting-edge plumbing technologies such as Hydro-Jetting and camera based plumbing inspections so that we know you are getting the most efficient and excellent plumbing services from a team of professionals.
Call the Expert Plumbers in Hemet CA
Instead of waiting until a broken pipe turns into a major plumbing crisis or a clogged sewer line becomes a complicated sewage job, contact the plumbers in Hemet CA. Our plumbing professionals are experienced in diagnosing all of your plumbing problems and keep your plumbing system in great shape. At All Star Plumbing & Restoration, we guarantee upfront pricing, first-class service quality and courteous support from licensed and certified plumbing experts.
24 Hour Emergency Plumbers in Hemet CA
Check out our exhaustive range of plumbing service lines to get to know more about what All Star Plumbing & Restoration has to offer you.
24 Hour Plumbing Services :

We offer 24/7 emergency plumbing services to all areas across Hemet. Our 24 hour plumbing services include repair and restoration services as well as replacement, installation and maintenance of all plumbing fixtures and appliances.

Residential Plumbing :

Our plumber is well-experienced to get any residential plumbing job done quickly and right the first time itself. We repair and offer installation services for toilets, bathrooms, kitchens and concealed plumbing systems to your drain pipes.

Plumbing Damage Repair and Restoration :

Plumbers in All Star Plumbing & Restoration undertake, water leak inspections and water damage repair and restoration jobs. Our teams are capable of recovering and restoring even the most severe damages caused by plumbing problems.
Get All Types Of
Plumbing Services in Hemet, CA
We offer a range of plumbers in Hemet CA that covers all your residential plumbing. All Star Plumbing & Restoration always sets its bar high in terms of service delivery.
Slab Leak Detection :

A slab leak is one of the most challenging types of leaks to locate. Yet a hidden slab leak has the potential to cause severe damage to the integrity of the building. Don't take chances! Call All Star Plumbing & Restoration and get your property inspected by experts.

Water Heater Services :

Having to let go of a cozy shower because of hot water issues is not something that you would enjoy. That is why we offer a complete range of water heater services – repair, restoration, maintenance and installation.

Leaky Toilets :

Having leaky plumbing in your toilet or bathroom can cause you to spend unnecessarily on water bills and increase the risk of mold growth. We'll fully inspect your bathroom, fix all the leaks as well as the potential leaks and ensure it's leak-proof.

Broken or Leaky Pipes :

Regardless of how good your plumbing is, it will eventually end being leaky, broken or burst. Contact us for quality pipe repairs and piping materials, that will last a longer period without causing you any troubles with leaks.

Drain Clogging :

Different types of drains and blockages require different types of equipment and expertise to clean them. We undertake drain snaking and cleaning services of all types such as sewer lines, garbage disposals, floor drains and mainline drains.
24 Hour Plumbing Services
Our emergency plumbers in Hemet are available 24/7 and are capable of reaching any place across the city within minutes. Call us in an event that requires emergency plumbing service and we'll be on our way.
24/7 Emergency Plumbing :

You can call us any time, day or night for rapid and effective solutions for your plumbing emergency. Our teams are always on standby, ready to respond whenever you need our assistance.

Inspection and Maintenance :

Contact us to schedule an inspection and preventive maintenance service appointment for the plumbing system of your home or business. You can pick any day that's convenient for you, since we are available throughout the week.

Installation and Replacement :

Our plumbers in Hemet are licensed and certified to undertake installation and restoration services of bathroom plumbing, kitchen plumbing and even repiping of an entire residential property.
Top Reasons To Choose
All Star Plumbing & Restoration
Selecting a plumbing services provider for your residential property is something on which you should give some serious thought. Choosing the right professionals, who have the certifications, expertise and the right equipment is vital.
On-time Services :

Our teams are dedicated to immediately responding to your site. We have our workstations in a way that helps us to access any place in Hemet within a minimum time. Our plumber is available 24/7, ready to help you with any kind of plumbing issues requiring immediate attention.

Expertise :

All Star Plumbing & Restoration teams comprise well-trained and experienced plumbers in Hemet CA, who are certified and licensed to handle all types of residential plumbing repair, installation and restoration jobs.

Years of Trust :

All Star Plumbing & Restoration has been trusted by over hundreds of residential customers. Our priority has always been to offer you top quality services while ensuring that you benefit from a good plumbing system.
PROFESSIONAL DISCOUNTS
FREE ESTIMATES OR QUOTES
LICENSED AND INSURED
DISCOUNTED INSURANCE DEDUCTIBLES
24/7 EMERGENCY SERVICE
60 MINUTE RESPONSE TIME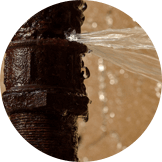 Water Damage – Hemet
Certified water damage specialists, with over 20 years of experience in restoration.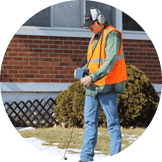 Leak Detection – Hemet
We have sophisticated leak detection tools to find any water leak, large or small.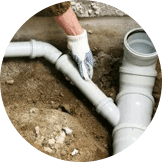 Slab Leak Repair – Hemet
We can identify slab leaks beneath your foundation and repair them quickly.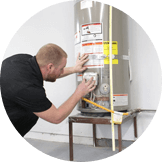 Water Heaters – Hemet
Weather you need a brand new water heater, or just a repair, we can get your hot water back.