Don't take chances with your plumbing! Call All Star Plumbing & Restoration.
Plumbing emergencies may occur in unimaginable ways. You step into the shower and discover that your water heater isn't working. A 3-year-old child flushes down a toy in the toilet, creating a clog. The tree roots might work into the drain pipes in your backyard, causing a sewage backup. Regardless of the case, we understand how distressing the plumbing problems can be. Call All Star Plumbing & Restoration and our emergency plumber in Laguna Hills will be at your premises on time to assess your plumbing troubles.
All Star Plumbing- Best Quality and Affordability in One Package
We are a top-tier plumbing repair and restoration company that offers a wide range of affordable service to residential customers in Laguna Hills, CA. We handle everything from a dripping faucet to repiping an entire plumbing system. Our services are priced fairly. We have built our business based on trust, integrity and courteous customer service. All Star Plumbing & Restoration works hard to ensure that all your plumbing needs are met promptly at a fair price, while never compromising the quality of our work.
Plumbers in Laguna Hills, CA
All Star Plumbing & Restoration understands that plumbing problems don't always happen between 9 to 5 on weekdays. That is why our emergency plumber offer their services 24/7 across the city. Contact Our emergency plumbers in case of an event that requires instant plumbing repair and restoration at your home or business. Our plumber Laguna Hills will head to your destination immediately to solve your plumbing problems.
Don't waste time thinking when a plumbing issue occurs! Call our expert plumber in Laguna Hills
Every minute counts. If you are looking for a reliable plumber in Laguna Hills, you can count on our highly skilled teams, who expertly resolve all plumbing troubles at residential properties.
24 Hour Emergency Plumber in Laguna Hills, CA
All Star Plumbing & Restoration offers 24 hour emergency plumbing services. Call us in case of an event that requires prompt plumbing repair and restoration, and our emergency plumber in Laguna Hills will be on their way.
24/7 Emergency Plumbing : Our emergency plumbing services include repairing bathroom and kitchen plumbing, and damaged or leaky pipes, faucets, water heaters and other fixtures. Our emergency services also include drain cleaning services.
Inspection and Maintenance : The only solution to reduce emergency plumbing surprises is a regularly maintained plumbing system. Call us to schedule a full inspection of the plumbing system at your home or business and lower your chances of having to go through a plumbing emergency due to improper maintenance.
Installation and Restoration : All Star Plumbing & Restoration teams comprise licensed plumber in Laguna Hills, who are certified to install a brand new plumbing system or repipe an entire residential property. We handle installations and restorations of all types and sizes. We offer installation of a range of systems such as water heaters, water softeners, water storage tanks and all other residential plumbing-based products.
Plumbing Services in Laguna Hills
All Star Plumbing & Restoration has a complete range of plumbing services for our residential customers in Laguna Hills – all of your plumbing needs covered by a single plumbing services provider.
Residential Plumbing : Don't let a burst pipe aggravate to water damage scenarios. If something goes wrong with your home's plumbing, it can affect the peace of the entire household. We deliver whole house plumbing services from repairing a leaking sink to leaking roof restorations and installations of plumbing-based appliances.
Damage Repair and Restoration : We offer repair and restoration services for damage caused by broken plumbing or by events such as hail storms and floods. We repair any of the broken plumbing, extract water and restore your premises using the best drying, dehumidifying and sanitization tools.
Other Services : We also excel at mold remediation, leak detection tests for preventing leaks, and helping with the plumbing installations for reconstruction, retrofitting and remodeling projects.
Range of Plumbing Services in Laguna Hills, CA
Our plumbers is dedicated to providing you with the best plumbing service regardless of the size of your plumbing problems. We take every call we receive seriously, as we know our customers are trusting their plumbing in us and that trust cannot be taken lightly.
Water Heater Services : We repair leaky, broken or blown water heaters of all types and brands. We also replace and install new water heaters. Our heater maintenance services include tank flushes, leak detection, valve checks and tank condition checks.
Slab Leaks : You have discovered signs of a potential slab leak? Our experts will inspect your place for a slab leak and fix the leak.
Pipe Repair and repiping : No pipe is made to last forever. We repair all types of pipes such as corroded, broken or burst pipes.
Drain Cleaning : Our experts in sewage plumbing repair will snake your drain or sewer lines with our specially designed camera tool, assess the situation correctly, and get rid of all the cloggings and restore your sewer lines as good as new.
Kitchen and Bathroom Plumbing : Our services include installation, repair and replacement of sinks, faucets, toilets, bidets, showers, bathtubs, landry equipment, etc.
Why go for All Star Plumbing & Restoration Services?
What makes All Star Plumbing Services the chosen and most trusted plumbing service provider of thousands of customers? Here are some points worth noting.
24 Hour Express Plumbing Services : Our emergency plumbers are available 24/7. All Star plumber in Laguna Hills give fast response to your calls and concerns, and deliver 100% reliable services in compliance with all required standards.
Our Proven Success : We use advanced and efficient plumbing techniques and state-of-the-art equipment to ensure fast as well as optimized solutions to issues. We also ensure excellent customer service.
The Best Prices in Laguna Hills : Call All Star Plumbing & Restoration! We are confident that we will be able to quote a fair price, offer affordable options and help you save costs in the long run.
PROFESSIONAL DISCOUNTS
FREE ESTIMATES OR QUOTES
LICENSED AND INSURED
DISCOUNTED INSURANCE DEDUCTIBLES
FREE 24/7 EMERGENCY SERVICE
60 MINUTE RESPONSE TIME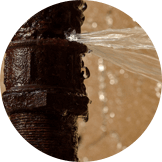 Water Damage – Laguna Hills
Certified water damage specialists, with over 20 years of experience in restoration.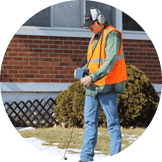 Leak Detection – Laguna Hills
We have sophisticated leak detection tools to find any water leak, large or small.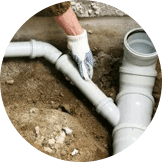 Slab Leak Repair – Laguna Hills
We can identify slab leaks beneath your foundation and repair them quickly.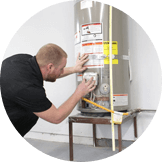 Water Heaters – Laguna Hills
Weather you need a brand new water heater, or just a repair, we can get your hot water back.