Are you looking for slab leak repair service in Carlsbad?
All Star Plumbing & Restoration offers slab leak repair services across Carlsbad. A leak in the concrete slab could result in serious damage to the house. Among all the leaks, detecting the slab leak is one of the most difficult tasks due to its location below the slab. Our technicians at All Star Plumbing & Restoration has a team of experts offering slab leak detection and repair services in Carlsbad.
We are a family-owned and operated business providing a range of plumbing services, including leak detection and repair. We also offer emergency response services 24/7. Our slab leak repair team in Carlsbad are certified to carry out any range of repair and restoration services for both commercial and residential properties. They provide high-quality services, backed with a guarantee. If you require slab repiping, we have licensed experts to execute the work to your complete satisfaction.
A Whole Range of
Slab Leak Repair Service in Carlsbad
Our Slab Leak Repair Team in Carlsbad is always on standby to serve customers 24/7. If you suspect a slab leak and are in need for emergency services, you can reach us with a few clicks or call us at the numbers provided on this page. You are assured of immediate response.
We also help with restoration and repiping if the slab pipes are badly damaged. These include various solutions from pipe lining to pipe replacement and cleanup and restoration of the affected structural elements of your property.
Wherever you are in Carlsbad, our team is always ready to help you with reliable plumbing services. Call us for a free consultation for any of our services – our slab leak repair service experts will be happy to be of assistance.
Slab Leak Repair in Carlsbad
at very affordable rates
When the pipes under the foundation break and creates continuous water flow under the slab, you need instant solutions. We offer services for all kinds of slab leak situations. All our services come with affordable pricing options and guarantees.
Spot Repair: This is best if the pipe is not badly damaged but the leak has occurred at one or a couple of areas in the slab pipe.
Slab Sewer Pipe Damage Repair: A leak in the slab sewer pipe need a number of solutions from pipe repair to cleanup and odor removal if the situation calls for it.
Slab Repiping: If you have outdated slab pipes or if the leaks are due to extensive pipe damage, repiping is the best option.
Pipe rerouting: If your slab pipes frequently leak and you prefer to prevent the risk of foundation damage, you can go for pipe rerouting.
Expert Plumbers in Carlsbad Offering Slab Leak Repair Services
When you get in touch with All Star Plumbing & Restoration, you get certified and expert plumbers at your service. They will arrive at the scheduled time. Their main aim is to complete your work effectively and efficiently without any kind of damage to your property. Their years of experience help them offer you perfect solutions. For any kind of repiping services, contact us for free estimates.
Why Choose All Star Plumbing & Restoration for Slab Leak Repair in Carlsbad?
We help you get the services of a highly experienced team. Our plumbers in Carlsbad specialised in slab leak repair can deal with any challenges efficiently. We find the best solutions keeping in mind your various concerns. We are also trusted by our customers for the following qualities.
Professionalism: Our plumbers are known for their professional approach. They carry out repair work while following standards of health and safety.
Clear pricing: We will be providing you the quote before we start the work. We take into account your budget concerns and offer a range of affordable pricing options too.
Hassle-free Solutions: Our slab leak repair plumbers leverage their experience to offer you hassle-free solutions – minimum digging up and minimum disruption to your routine activities.
PROFESSIONAL DISCOUNTS
FREE ESTIMATES OR QUOTES
LICENSED AND INSURED
DISCOUNTED INSURANCE DEDUCTIBLES
FREE 24/7 EMERGENCY SERVICE
60 MINUTE RESPONSE TIME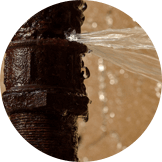 Water Damage – Carlsbad
Certified water damage specialists, with over 20 years of experience in restoration.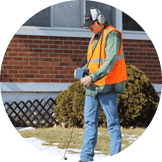 Leak Detection – Carlsbad
We have sophisticated leak detection tools to find any 2ak, large or small.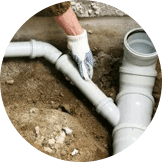 Slab Leak Repair – Carlsbad
We can identify slab leaks beneath your foundation and repair them quickly.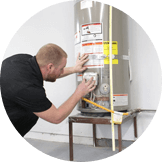 Water Heaters – Carlsbad
Weather you need a brand new water heater, or just a repair, we can get your hot water back.