For Residential Repiping Solutions, Call Us!
Even the pipes of the highest quality materials will stop functioning as well as they once did. Without proper pipeline servicing and maintenance, or for properties with worn out pipes, plumbing systems may tend to fail repeatedly. If you are a home or business property owner faced with a similar situation, you might want to consider repiping. All Star Plumbing proudly offers repipe San Diego and Orange County.
Top Quality Services for Repiping in San Diego
At All Star Plumbing & Restoration, our well trained, experienced and licensed plumbers can inspect your pipelines and help you decide whether repairs are going to solve your plumbing problems or a full repiping of your property is required. Either way, our teams have the expertise to assist you fast and efficiently with the services that you require. With our decades of experience serving cities across California, you can count on us to deliver superior repipe Specialists in San Diego.
Our Repipe Services in Orange County
If you are finding it difficult when it comes to deciding between pipe repairs or full repiping for your property in Orange County, contact us. This is where we come into your assistance. Our teams will recommend you the best option, showing you how it will economically benefit you now or in the future and contribute to the proper functioning of your plumbing system. We have a wide range of pipe repair and repiping options to suit your needs as well as your budget.
Contact All Star Plumbing & Restoration – the Experts in Repiping in Your Town
At All Star Plumbing & Restoration, we are more than happy to inspect your pipelines and recommend the best repipe Orange County. We are dedicated to taking care about our customers, by delivering exactly what they require from us and by succeeding to exceed their expectations with every service we undertake. We will never recommend repiping if more affordable repairs can solve all your problems. If you are looking for a plumber in San Diego or Orange County to repipe your property, contact All Star Plumbing & Restoration.
We offers the
Affordable Repipe Orange County
Our repipe Orange County solutions are not just about replacing your old, worn out pipes. We offer a whole range of property repiping service lines. All Star Plumbing & Restoration is your one stop solutions provider for all your repiping needs in San Diego and Orange County areas.
Residential Property Repiping – From remodeling one of your bathrooms to repiping your entire home, our teams are capable of handling all kinds of residential repiping services. We can replace your old, worn out pipes and plumbing fixtures in your bathroom, kitchen, basement, garden area and in all other inside and outside parts of your home, fast and efficiently.
Pipe Repair Services – Some plumbing problems can be solved by more affordable repairs rather than going for a full repipe. If that is the case with your plumbing issue, our plumbers can fix the issue and ensure your plumbing system is working fine.
24 Hour Services – Surprisingly, most pipes tend to leak, break or burst at the most inconvenient times. That is why we offer 24/7 emergency pipe repair services. If it requires pipe repairing or repiping, our teams are capable of doing the job on the spot.
Repiping Services in San Diego and Orange County
As a certified plumber in the state of California, all of our property repiping services are in-line with industry standards. All Star plumbers and technicians have undergone extensive training in residential property repipe San Diego & Orange County.
Full Property Repiping – We will repipe your house while complying with codes and standards. We can procure the right material at low costs, whether you want to go for PEX repiping, Copper repiping, CPVC repiping or use any other types of piping material.
Bathroom Remodeling – From your toilet, bidet, wash basin, faucet, shower and bathtub, we can repipe the water lines bringing water into the bathroom and to the fixtures as well as the drain pipes taking all the sewage away from the bathroom.
Kitchen Plumbing Repiping – We repipe kitchen pipes and also help in replacing any associated plumbing fixtures and appliances such as faucets and sinks. If you are going for a kitchen remodeling and want to replace or move pipes, our services cover that too.
Sewer Line Repiping – Our plumbers and technicians have the expertise to repipe your entire sewer and drain pipe lines. We inspect your pipes through a video pipe inspection, and if a pipelining can solve your plumbing issues, we will offer that option too.
Plumbing System Installation for Newly Built Properties – If you are looking to install an entire plumbing system at your newly built home or residential property, we can help. Our teams are experts in installing plumbing systems for newly built properties.
Reliable and Cost-effective Repiping Solutions
All Star Plumbing teams are highly trained and well experienced plumbers and technicians who have the expertise to handle all types of residential plumbing problems. All of our team members are continually updated on the latest advancements and changes in the industry and licensed to deliver our services. We conduct a thorough background check of our plumbers and technicians to meet our high standards. We proudly say that our teams are the best you can get for repipe Orange County & San Diego areas, whether you want to go for slab repiping, hot water line repiping or whole house repiping.
When we replace your existing, worn out pipes, the last thing we want to do is to install pipes with low quality materials. On the opposite, our teams will clearly explain the options that you have open, where you could choose the best option that matches your needs as well as your budget. Our repiping experts in San Diego and Orange County offer you a good combination for whole house repiping – Copper, PEX, CPVC, PVC, etc. depending on your property and its plumbing requirements. You can consult with our professionals and they will recommend the ideal solutions for your property. If you have any concerns about our plumbing services, feel free to contact us. Our customer care assistants will guide you on how we can help you to solve your plumbing issues.
The Best Repiping Solutions in San Diego and Orange County
We have built a large base of customers in San Diego, Orange County and throughout the neighboring areas, who rely on us for all residential plumbing services. Here are some of the reasons why our customers continually turn to us.
Trained and Certified – All of our plumbers and technicians have undergone advanced and extensive training in all kinds of plumbing repair, replacement and installation services. They are licensed and certified professionals in plumbing, who are capable of handling all types of residential property repiping services throughout California.
100% Satisfaction Guarantee – Customer satisfaction is our No. 1 priority at All Star Plumbing & Restoration. Our teams will not rest until all of your plumbing problems have been solved. Our teams will always treat their customers and most importantly their properties, with the utmost respect. At All Star Plumbing, we are never done until you are 100% satisfied and happy with our service.
Affordable Pricing Options – We offer services at reasonable prices, as well as ensure that there are no hidden costs to surprise you later. For replacement and extensive plumbing restoration, we also help you get low cost but certified plumbing products and fixtures. Call us to get a free quote for your residential repiping project; we are confident that we will be able to offer you the best deals.
PROFESSIONAL DISCOUNTS
FREE ESTIMATES OR QUOTES
LICENSED AND INSURED
DISCOUNTED INSURANCE DEDUCTIBLES
FREE 24/7 EMERGENCY SERVICE
60 MINUTE RESPONSE TIME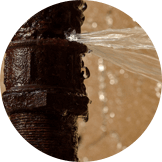 Water Damage
Certified water damage specialists, with over 20 years of experience in restoration.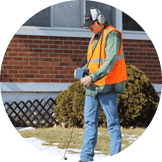 Leak Detection
We have sophisticated leak detection tools to find any water leak, large or small.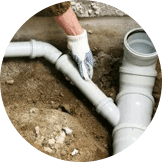 Slab Leak Repair
We can identify slab leaks beneath your foundation and repair them quickly.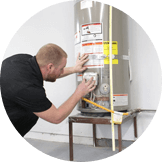 Water Heaters
Weather you need a brand new water heater, or just a repair, we can get your hot water back.