Are you annoyed dealing with repeated water heater repair issues? Do not be stressed. Call Us for prompt and best-in-class water heater repair Oceanside. Our water heater repair Oceanside team comprises factory trained and licensed members having experience of repairing thousands of residential water heaters of all sizes and makes. No water heater issue is too big for us, be it,
Leaking water heater
Not enough water in your water heater
Water not heated adequately
Water heated excessively
Getting smelly, rusty or discolored water from water heater
Slow water heating issues
Frequently malfunctioning water heater
Water heater with ending lifespan
Our team is equally adept in repairing traditional as well as tankless water heaters. They are quick in diagnosing problems in your water heater and offering best suited solutions, keeping in mind the quality and budgetary considerations. We do not believe in upselling. Keeping your best interest in mind never goes out of our focus. You can count on our team for emergency water heater repair in Oceanside CA as well as inspection and maintenance services. Our experience and skill enables us to delight our customers by completing each water heater repair job in just one trip.
Leaking Water Heater Repair
In case your water heater is presenting you with repeated repair issues, chances are that it is nearing the end of its lifespan and you need to replace it with a new one. Even if it is not giving you sleepless nights but nearing the end of its lifespan, you will need to consider a replacement soon. All Star Plumbing & Restoration is a great place to seek water heater replacement and installation service Oceanside. We offer you a range of energy efficient water heaters that will not only save money on your utility bills but might also make you eligible for availing rebates given by utility companies. Our new installations come with great financing options to suit different budgets. In addition to this, all our water heater repair Oceanside is backed by a warranty. In case our installed water heater fails during the warranty period, we will fix it absolutely free of cost.
If you have queries regarding inspection, maintenance, repair and installation of water heaters in Oceanside, give us a call or contact us online. Our customer care executives will be happy to assist you.
Need urgent water heater repair Oceanside CA? Our 24 X 7 available experts deliver high quality
Water Heater Installation in Oceanside
At times your water heater may fail at odd hours compelling you to look for repair experts helter-skelter. In such an urgency, you might be tempted to hire just anybody who agrees to repair your water heater at such an odd hour. Good news is that you don't have to compromise on quality just because it's an emergency need. plumber in Oceanside is available 24 X 7 X 365 to cater to all your emergency water heater installation Oceanside.
Most
Emergency Water Heater Repair in Oceanside CA
by Our team
We have also taken adequate measures to consider our customers' budget concerns, as water heater repair can often turn out to be expensive. Keeping this in mind,
We have a flat rate for each type of job.
We follow the practice of quoting our rate before starting the job.
We do not charge extra for providing service at odd hours, be it midnight or weekends or holidays.
We offer an array of financing and product options with low interest rates for our services and installations.
Avail yourself of the most affordable water heater repair Oceanside CA. Schedule your appointment with All Star Plumbing & Restoration today.
Save money on costly repairs!
Call our experts for maintaining the health of your water heaters.
Hot water coming out of faucets is something everyone takes for granted. At times you even forget that the hot water system which works so tirelessly for you, round the clock, needs regular inspection and maintenance until there comes a day when it suddenly gives up without any warning and you are left to deal with unwelcoming chilled water. To avoid such undesired situations and to utilise your water heater to its most optimum level of efficiency, you must follow a preventive care routine, which should include regular inspection and maintenance. Preventive care not only ensures smooth running and longevity of your water heater, but it also helps you in significantly reducing your repair expenses, disruptions in business or home, and stress. We have a well trained and experienced team of plumbing technicians who are always prepared with well stocked trucks to attend to calls for inspection and maintenance of water heaters in Oceanside. So what are you waiting for? Schedule your appointment today and ensure a long healthy lifespan for your water heater.
During all these years of providing water heater repair Oceanside residents, we have been able to create a large base of delighted customers. Some features of our services that are well appreciated by our customers are:
Prompt and professional service
Trained and licensed plumbing technicians
One trip service
Affordable rates
No upselling
Financing options suited to every pocket
24 X 7 availability
Guarantees/Warranty on service and products
PROFESSIONAL DISCOUNTS
FREE ESTIMATES OR QUOTES
LICENSED AND INSURED
DISCOUNTED INSURANCE DEDUCTIBLES
FREE 24/7 EMERGENCY SERVICE
60 MINUTE RESPONSE TIME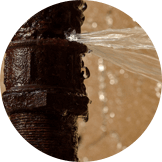 Water Damage – Oceanside
Certified water damage specialists, with over 20 years of experience in restoration.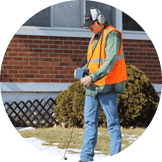 Leak Detection – Oceanside
We have sophisticated leak detection tools to find any water leak, large or small.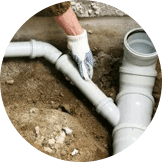 Slab Leak Repair – Oceanside
We can identify slab leaks beneath your foundation and repair them quickly.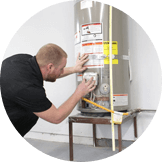 Water Heaters – Oceanside
Weather you need a brand new water heater, or just a repair, we can get your hot water back.