Residential water leaks must be identified early to prevent additional damage that could accumulate over time. Our company offers a full range of water leak detection services, including tests that use advanced infrared and acoustic technologies, to assess the ultimate cause of a leak before structural damage occurs. We offer responsive assistance 24 hours per day to help homeowners manage leaks before the advent of catastrophic property damage.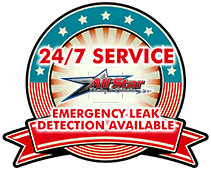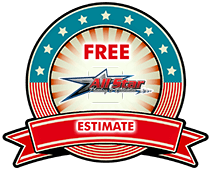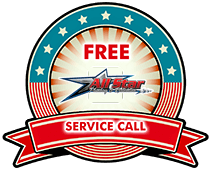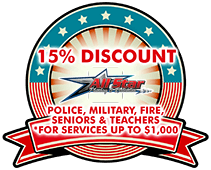 How to Know When You Have a Leaking Pipe
The first sign of a water pipe leak is receiving a utility bill that is unusually high. However, some leaks can actually be heard inside walls and under floors. Leaks ordinarily sound like a trickling stream of water, and they can sometimes be heard easily by individuals who press their ear to the side of a wall. Warm water leaks can sometimes create warm spots on floors and walls. Severe leak damage can even be visible on drywall and stucco materials.
Identifying a Leak Under a Floor
The easiest way to detect a leak under a floor is to take off your shoes and walk across the floor's surface. If warm spots are found, temporarily turn off all appliances that use running water in your house. By doing this, your water meter should be able to tell you whether water is being used for something other than an appliance. If your water meter continues to move with all of your appliances turned off, there is a good chance that you have a slab leak. Moreover, even if you cannot find any warm spots on your floor, you should still check your water meter after turning off all appliances because you could have another type of leak that could cause severe property damage.
How Professionals Detect Residential Leaks
While homeowners can use simple methods of checking for leaks, Oceanside plumber can use advanced tools to assess the nature of a leak. Infrared sensors are an important tool for professionals in today's world, and these tools are used to look deep inside pipes for the ultimate source of leaking water. Determining the source of leaks can help homeowners identify the exact resources that will be required to fix an existing problem. Furthermore, modern tools enable All Star to offer rapid intervention to fix a problem before it leads to additional costs. Our company aims to identify leaks as rapidly as possible, and we can solve outstanding leak problems without disrupting the lives of our clients.
Our Services
We focus on rapid slab leak repair because it is what we do best. Armed with noninvasive technologies, such as infrared sensors, our company offers homeowners quick relief from a pipe leak. Furthermore, we offer other water line repairs for homeowners. We can do invasive repairs that require us to dig deep into floors and walls. We can also reroute water lines, and this service is in high demand within the Oceanside area because it is generally the right option. However, we recommend repairing water lines whenever possible to save unnecessary costs and avoid property damage.