A lot of people are changing their traditional water heaters to tankless one. Tankless water heaters provide a lot of leverage in terms of energy consumption and aesthetics. The main barriers to transition are simply the initial costs and the hassle that comes with the installation. To resolve that problem, you can take assistance from All Star Plumbing & Restoration for the effective installation of a water heater in Riverside. We install any water heater you might want with guaranteed services. We have a large collection of water heaters that includes all the brand types and models, and they are backed with long-term warranties.
Water heater installation teams in Riverside are available 24/7, so call them as soon as you make up your mind. Our teams are known for their efficiency as they carry all the tools with them and so the time waste is nearly zero. The teams comprised of licensed, experienced, and background-checked plumbers. They go through intensive training and programs to become familiar with our company's operating system and achieve maximum efficiency every time.
Whether you want a water heater for your home or office, we have a long list of choices from which you can choose. If you are unsure about the types, models, or brands, we have expert consultants who will assess your situation and provide you with a list of available options. We always recommend the options based on property types, energy consumptions, usage, previous experience, durability, etc. The tankless water heaters are mainly available in three types: they are propane-powered, gas-powered, and electric-powered. Each has its subsequent advantages and disadvantages, but you will know about it thoroughly during the consultation. After that, you can make an informed choice.
Emergency Services And Regular Maintenance For
Tankless Water Heater Repair In Riverside
Tankless water heaters will stay good for a long time if taken care of properly. As soon as you notice something odd, you should contact professionals. Most water heater issues are easy to fix, but taking early measures is known to be the best course of action. Our emergency tankless water heater repair experts in Riverside are available 24/7. Just give us a call, and we will reach you.
Like the installation, our water heater repair services are comprehensive as well. We cover all types of brands and models for tankless water heaters. Our water heater repair services are available for residential properties. For repair jobs, you can buy the parts and fixtures directly from us. They are certified and backed with warranties.
Many water heater repair companies are known for complicating simple tasks. You can count on us for being proactive and transparent all the time. From the early inspection to the last revision, every step will be consulted and guided by experts. Residential water heaters require a great deal of experience that is why we have a separate team for them.
Why Should You Go For Tankless Water Heaters
If you do not know about tankless water heaters, this can help. Tankless water heaters are also known as demand-type water heaters. They provide hot water when it is needed as opposed to traditional tank-based heaters, where the boiled water is stored in a tank. The instantaneous nature ensures that the water heater is only active when needed, thus reducing energy consumption and wastage. Many people buy tankless water heaters simply because it is a logical and environment-friendly choice. A few other reasons are:
Most tankless water heaters have a life expectancy of 20 years, a significantly long time for a regular appliance
Takes little space and increase the beauty of your properties
Since they are common nowadays, parts are available and it is easier to replace
Very easy to maintain regularly
Better output than traditional water heaters
There are many models and brands available in the market currently
Highly Rated Maintenance and Inspection Services for
Residential Water Heaters
Maintenance and inspection services are very important if you want to increase the lifespan of the water heater. Maintenance services include inspection and repair services. We will deal with any issues that we find during maintenance (first, we will let you know). The maintenance service also includes a detailed document of your water heater that can be used in the future for reference. Residential maintenance is available for long night shifts if needed. All maintenance packages include cleaning.
Inspections are carried out during regular maintenance. Sometimes if you doubt something, you can call for an inspection team. Our inspection plumbers are famous in the state for 100% accuracy each time. They are, however, optional in repair and installation services. You can include them if you want.
Hire All Star Plumbing & Restoration For Quick And Reliable Plumbing Jobs
All Star Plumbing & Restoration is one of the most renowned companies in California. We believe that the best way to do business is to provide 100% customer satisfaction. You will always be satisfied due to our superior service delivery. Our services are designed to provide optimum benefits to residential customers. The benefits our customers avail include:
Options for customized packages with discounts
Initial consultation and estimation is free of any costs
24/7 customer service. They are polite, cordial, and proactive
Check the progress in real-time through our customer service
Environment-friendly options are available
Without the 100% satisfaction of yours, we do not consider our job done
A considerable post-service maintenance for all our customers
PROFESSIONAL DISCOUNTS
FREE ESTIMATES OR QUOTES
LICENSED AND INSURED
DISCOUNTED INSURANCE DEDUCTIBLES
FREE 24/7 EMERGENCY SERVICE
60 MINUTE RESPONSE TIME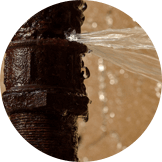 Water Damage – Orange County
Certified water damage specialists, with over 20 years of experience in restoration.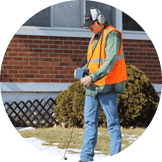 Leak Detection – Orange County
We have sophisticated leak detection tools to find any water leak, large or small.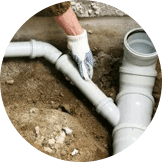 Slab Leak Repair – Orange County
We can identify slab leaks beneath your foundation and repair them quickly.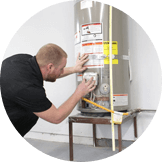 Water Heaters – Orange County
Weather you need a brand new water heater, or just a repair, we can get your hot water back.