Are you looking for a licensed plumber in Santee CA? All Star Plumbing & Restoration will connect you to one that best suits your requirements within minutes. We are a company specialised in residential plumbing services. We hire only certified professionals with an excellent track record in offering quality plumbing solutions for kitchens, bathrooms, toilets, sewer and drain pipes, water supply pipes and gas pipes. A licensed, bonded and insured company in California, we offer superior quality plumbing services in Santee, San Diego.
Our plumber in Santee and plumbing contractors are highly rated for their professionalism, fast response, efficiency in carrying our plumbing repairs, and a polite and transparent approach. We offer free estimation upfront for repairs and installations, and aim for the most affordable solutions.
Our emergency plumbers in Santee CA will help you get assistance within minutes for urgent repair requirements.
Our services include:
Leak detection and water leak repair services for pipes, plumbing products and appliances
Drain and sewer pipe cleaning and damage repairs
Water pressure reducing valves and shut off valve installations
Installation and replacement services for water tanks, hot water systems, water filtration units and a whole range of kitchen, bathroom and toilet plumbing products
Repiping services for slab pipes, sewer and drain pipes and concealed wall and ceiling pipes
Plumbing inspection and maintenance services
24 Hour Emergency Plumber in Santee, CA
We assure flexibility with our services. Our 24 hour plumber in Santee is a service facility accessible across the city. This enables you to schedule plumbing installation, repair or replacement services at a time that best suits you. If you are looking to move into an old property or are planning a remodeling of any section such as kitchen or bathroom, get complete plumbing solutions at the most affordable rates from Us.
Contact All Star plumber services company in Santee for more information about our services.
The Right Plumber in Santee for Your Property
At All Star Plumbing, our services are not limited to residential clients, we cater to the plumbing problems of residential properties as well. Plumbing problems have the potential of sidelining your business and even threatening to shut down your operations temporarily. As people who run a business, we understand that even an hour of downtime will result in lost revenue. Therefore, our teams will do everything possible to resolve your plumbing issues and get your business back up and running as soon as possible, minimizing the downtime.
Our Plumbers in Santee work with many locally owned businesses such as restaurants, hotels, stores, factories and offices, assisting them in their plumbing needs. If you require emergency plumbing services or need to schedule an appointment before or after your business hours, all it takes is one phone call. It is one of our main priorities to be flexible with the schedules of our clients. Our Plumbers in Santee are dedicated to keeping the plumbing systems at your business properties in good shape.
With our full range of plumbing repair, installation and replacement, service and maintenance and 24 hour emergency services, you can say goodbye to all your plumbing problems. Contact the expert Plumber in Santee for all your residential plumbing needs.
PROFESSIONAL DISCOUNTS
FREE ESTIMATES OR QUOTES
LICENSED AND INSURED
DISCOUNTED INSURANCE DEDUCTIBLES
FREE 24/7 EMERGENCY SERVICE
60 MINUTE RESPONSE TIME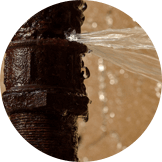 Water Damage – Santee
Certified water damage specialists, with over 20 years of experience in restoration.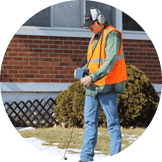 Leak Detection – Santee
We have sophisticated leak detection tools to find any water leak, large or small.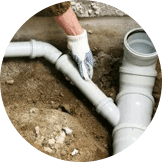 Slab Leak Repair – Santee
We can identify slab leaks beneath your foundation and repair them quickly.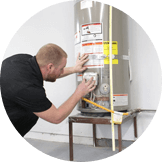 Water Heaters – Santee
Weather you need a brand new water heater, or just a repair, we can get your hot water back.