If you're looking for a highly experienced and affordable Yorba Linda Plumber, then give us a call here at All Star Plumbing. Our Yorba Linda Plumbers offer a wide range of services that can keep your home or business' Plumbing running perfectly smoothly at all times.
Our highly respected company has been in business since 1989. Since then, we've provided countless homes and businesses with the finest and most dependable Plumbing Services around. When you need a seasoned Yorba Linda Plumber who is adept in Plumbing Installation, Repair and Maintenance work, there's no better company than ours. Better yet, our Plumbing Services are all extremely budget-friendly.
Emergency Plumbers Yorba Linda
Some examples of our comprehensive Plumbing Services include Water Filtration, Overflow Repairs, Gas Leak Detection, Relining, Re-piping and much more. And our Yorba Linda Plumbers are all experts in Water Leaks, Hydro-Jetting, Sewers and Stoppages. Emergency Service is also provided day and night. So, if you're not sure what to do because of a flood in your home very late at night, don't worry. Our Emergency Plumbing Services are prompt, responsive, and 100% dependable. We even provide convenient Emergency Plumbing Service on holidays and weekends alike.
The perks of working with All Star Plumbing don't stop with those, either. Our Yorba Linda Plumbers are all extremely courteous and helpful professionals, for one. On Saturdays every week, our services don't have any surcharges. We even offer handy same day scheduling for our customers who have particularly busy schedules or time-sensitive Plumbing needs.
24 Hour Yorba Linda Plumber
If you need a reliable 24 Hour Yorba Linda Plumber, contact our company at (619) 503-3000 as soon as possible to get a free estimate or to set up an appointment.
15% Discount
Police, Military, Fire,
Seniors & Teachers
*For Services Up to $1000
24/7 SERVICE
Emergency Leak
Detection Available
PROFESSIONAL DISCOUNTS
FREE ESTIMATES OR QUOTES
LICENSED AND INSURED
DISCOUNTED INSURANCE DEDUCTIBLES
FREE 24/7 EMERGENCY SERVICE
60 MINUTE RESPONSE TIME
At All Star Plumbing & Restoration we offer a full suite of services, including 24/7 Emergency Plumbing Service for Water Damage or other serious issues. Mention you found us online and take advantage of all the different discounts and coupons that we offer. If you are in need of a Residential Plumber in Yorba Linda, CA, see below for more information about any of our services, and feel secure in our 24/7 Emergency Service our 60 minute response time!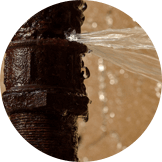 Yorba Linda Water Damage
Certified water damage specialists, with over 20 years of experience in restoration.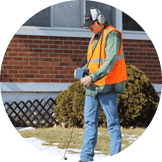 Yorba Linda Leak Detection
We have sophisticated leak detection tools to find any water leak, large or small.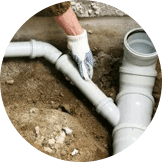 Yorba Linda Slab Leak Repair
We can identify slab leaks beneath your foundation and repair them quickly.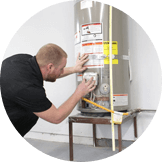 Yorba Linda Water Heaters
Weather you need a brand new water heater, or just a repair, we can get your hot water back.