A slab leak can be a homeowner's worst nightmare. These leaks occur when a water or sewer line that runs below the concrete floor of your home becomes cracked or damaged. You may experience unexplained sounds of running water or a sudden spike in your water bill. If left unchecked, they can become a huge headache. If you are in need of slab leak repair in Escondido, call All Star Plumbing & Restoration now.
A slab leak happens when water leaks below a concrete foundation on your property. This can happen with either a hot or cold water line. Slab leaks can be as small as a pinhole or large enough to cause significant damage. While there is usually a telltale spot in your floor or on your wall, sometimes the leaks cannot be easily seen.
If you have a leaking pipe underneath your foundation, the culprit is either a water line or a sewer line. Repairing should be done professionally to prevent recurring leaks. Locating and gaining access to the line can also be difficult without professional help. Once you have located the general area of the leak, you will then have to cut your way through concrete in order to repair the damaged pipe. This requires proper tools and training.
What Can Cause a Slab Leak?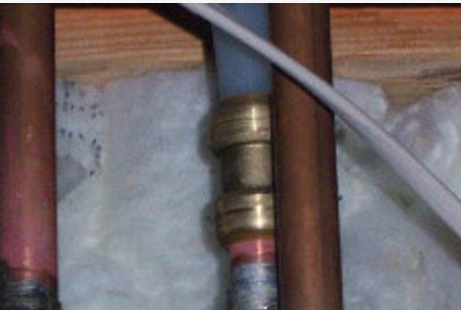 The three most common causes of a slab leak are corrosion, vibration, and poor construction.
Corrosion is a chemical reaction between the pipe and the earth surrounding the pipe. The soil and water surrounding the pipe react with the metal, causing it to degrade over time. This leads to holes in the waterline, which in turn leads to loss of water pressure. Corrosion is especially common in copper and galvanized pipes. These pipes are most frequently seen in older homes.
Vibration occurs naturally as water runs through the pipes. This, combined with varying water temperatures, causes the pipe to expand and contract. This, in turn, can make the pipe shift and rub against surrounding materials or even other waterlines. This constant movement can lead to the pipe cracking and leaking.
Poorly constructed water lines cannot handle the pressure of water flow. Too much pressure will cause the lines to buckle and crease, and will eventually crack the pipes. Water lines should always be properly insulated and supported under the slab to prevent this from happening.
Unexplained plumbing noises, such as running water, even when all taps in the house are turned off
Mildew or mold beneath carpets
Increased water bill
Warm spots on the floor
New cracks in the walls or floors due to shifts in a leaking slab
How Do You Fix a Slab Leak?
When it comes to slab leaks, every minute counts. Leaving an active, damaged water line in the floor will only increase the cost of a repair.
If you suspect you need a slab leak repair in Escondido home, call a professional to verify the leak. All Star Plumbing & Restoration specializes in locating and repairing slab leaks and can suggest the best course of action for you. We are insurance-approved, and in most cases, Our plumber in Escondido can work directly with your insurer to minimize your inconvenience.
If your home is exhibiting any of the slab leak warning signs mentioned above, don't delay. Call us anytime, day or night, and one of our professional technicians will be available to come to your home for a consultation.
PROFESSIONAL DISCOUNTS
FREE ESTIMATES OR QUOTES
LICENSED AND INSURED
DISCOUNTED INSURANCE DEDUCTIBLES
24/7 EMERGENCY SERVICE
60 MINUTE RESPONSE TIME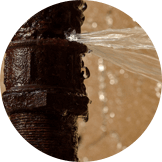 Water Damage – Escondido
Certified water damage specialists, with over 20 years of experience in restoration.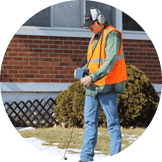 Leak Detection – Escondido
We have sophisticated leak detection tools to find any water leak, large or small.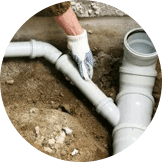 Slab Leak Repair – Escondido
We can identify slab leaks beneath your foundation and repair them quickly.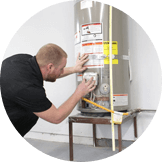 Water Heaters – Escondido
Weather you need a brand new water heater, or just a repair, we can get your hot water back.