Has water damage caught you off-guard? Do not panic. Give us a call immediately for prompt and professional water damage repair in Escondido. Our water damage repair technicians will be there soon to ease all your worries and take complete charge of the havoc caused by the water damage. At All Star Plumbing & Restoration, we understand how traumatic it feels to see your valuable belongings soaked in water. We also know that every minute counts in such a situation. The longer your belongings stay in water, the greater is the damage caused. Wood, ceiling, floor, carpets, etc are all porous material which continues to absorb water and spread it inside, as long as they are dipped in water, thus increasing the damage and cost of repairing. All attempts should be made to minimise damage as much as possible. Quick action and skilled craftsmanship becomes the need of the hour. We are available round the clock to respond promptly to our customers in distress.
Our water damage repair technicians in Escondido are well trained, experienced, licensed and up-to-date with the use of latest equipment. They undergo continual training sessions which enable them to meet new challenges with full preparedness. With their skill, dedicated efforts and access to an ample supply of advanced equipment, they strive to quickly bring your home or business back to the original state so that you can resume your normal life as soon as possible. Our rates comply with the industry and insurance standards. We do direct billing to the insurance companies, per your requirements.
Water Damage Restoration in Escondido
from All Star Plumbing & Restoration
Water damage is generally caused due to floods, storm, sewage backup or pipe burst. Whatever the reason may be, it needs to be acted upon immediately. Any delay would lead to damages such as discoloration, staining, warping, malfunctioning of an item, etc. Damp environment for a prolonged period leads to mold and mildew growth posing health hazard for everybody around. It would also start weakening the structural integrity of your building, if left untreated for a long time. Thus, the sooner our water damage restoration crew in Escondido arrives at your facility, the better the scope of recovery and restoration. Our crew uses the most advanced equipment to extract standing water from your home. Proper extraction of standing water is necessary to ensure faster and effective drying afterwards. Drying is another activity which receives meticulous attention from our crew. We use the most effective drying equipment so that no invisible water is left out. Our water damage repair in Escondido includes:
Inspection and assessment of damage to property
Extraction of standing water
Structural Drying
Pack out and storage of valuable items to safer place
Drying and cleaning or replacing upholstery, drapes and carpets
Repairing, if any damage to structure
Fire Mold restoration and removal
Disinfecting and deodorising
Cleaning and restoring all packed out and transferred items
24 Hour Emergency Water Damage Repair Services
Prompt action is the key to successful water damage restoration and repair. We are available 24 X 7 to provide emergency water damage repair services in Escondido. Our plumbers in Escondido are local, experienced, knowledgeable, licensed, and above all, well equipped to handle all sizes of water damage repair needs of our customers. We keep developing and updating our methods to increase our efficiency in meeting new challenges. So while hiring a water damage repair service company, always go for the best in class. Call us today to schedule a free estimate.
Save your carpets, rugs, drapes, walls, wooden items, floors, ceilings, office equipment and other belongings from getting ruined. Minimise your repair expenses. Avoid health hazards. Get your disturbed life or business, back on track quickly. Restore your peace of mind. Do not delay. Get best in class service. Call All Star Plumbing and Restoration for emergency water damage restoration in Escondido. Every minute is important. Time saved is money saved indeed.
Some Dos and Don'ts in the event of water damage
Dos
Call All Star Plumbing and Restoration service at the earliest.
Create air flow by opening all doors and windows.
Follow instructions provided by the Restoration Team
Don'ts
Please do not enter a water filled property if the electricity is on.
Do not use any electronic gadgets.
Do not attempt to clean the property on your own.
We have been consistently able to delight our customers. This has helped us in creating a large base of satisfied and happy customers. Some key features of our water damage repair in Escondido include:
State of the art equipment
Skilled and certified technicians
Speedy recovery time
Complete range of reconstruction and restoration service
Affordable rates, free estimates
Compliance with industry and insurance
Direct billing to insurance company
PROFESSIONAL DISCOUNTS
FREE ESTIMATES OR QUOTES
LICENSED AND INSURED
DISCOUNTED INSURANCE DEDUCTIBLES
24/7 EMERGENCY SERVICE
60 MINUTE RESPONSE TIME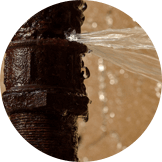 Water Damage – Escondido
Certified water damage specialists, with over 20 years of experience in restoration.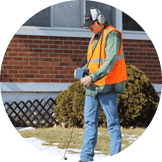 Leak Detection – Escondido
We have sophisticated leak detection tools to find any water leak, large or small.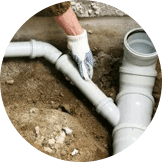 Slab Leak Repair – Escondido
We can identify slab leaks beneath your foundation and repair them quickly.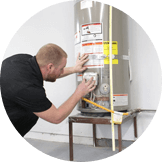 Water Heaters – Escondido
Weather you need a brand new water heater, or just a repair, we can get your hot water back.