Are you looking for a professional plumbers in Newport Beach CA? All Star plumbing has served business owners and homeowners in California for decades. We also offer plumbing services in Newport Beach through local teams.
Plumbing problems either in business or home are always inconvenient and unplanned. If you have a go-to plumbing service provider when a problem occurs, it becomes easier to deal with the situation and get repairs done quickly. Make your go-to plumbing company in Newport Beach , and experience high quality plumbing services at very reasonable rates.
Our experts offer fast and friendly customer service in a timely manner and can fix your plumbing problems quickly first time right. Our plumber Newport Beach is licensed, bonded and insured. They deliver comprehensive plumbing and related services to cover all your requirements. When you call us when faced with a leaky roof, ceiling or a burst pipe, we will offer solutions not only to fix the plumbing, but also for structural cleanup and repairs, odor removal and decontamination, as the situation demands. We will help you with carpet drying and cleaning if you require such a service.
All Star Plumbing & Restoration contractors and plumbers are committed to delivering top quality plumbing services in Newport Beach. Our services are reasonably priced. Whether you require toilet leaks fix, a slab pipe leak repair, a faucet replacement, a water heater installation or kitchen and bathroom plumbing products upgrade, count on All Star Plumbing & Restoration for outstanding service delivery. We are open 24/7.
Contact Our Plumbers in Newport Beach
our services are available 24/7, throughout the year
Plumbing Installations : We have highly trained and certified plumber Newport Beach that carry out installation in compliance with standards and with perfection. Our services cover the entire range of plumbing installation requirements for residential properties, which includes fix kitchen leaks, bathroom and toilet plumbing, other interior and exterior plumbing, water softener systems, pressure relief regulators, water heaters, etc.
Plumbing Repairs : To get 100% reliable plumbing repair services backed by guarantees, trust All Star Plumbing & Restoration. From leaky faucets, malfunctioning water heaters and clogged drains to gas pipe repairs and water damage repair, we deliver all kinds of plumbing repair services. When an appointment is scheduled with us, you will find our plumbers at your doorstep on time and well equipped to deal with your plumbing problem.
Plumbing Replacement : Your plumbing systems and products such as pipes, valves, other fixtures, hot water systems, bathroom products – everything has a lifespan. Sometimes, a number of factors add to their getting damaged. For any kind of plumbing product replacement, call All Star Plumbing & Restoration and find best-fit products and hassle-free replacement services.
Plumbing Products Maintenance : We also offer scheduled maintenance services for products such as water heaters, water filtration units, kitchen plumbing-based appliances, etc.
Why should you choose our
24 Hour Emergency Plumber in Newport Beach, CA
for your Plumbing needs?
All Star Plumbing & Restoration is a reputed plumbing company in Newport Beach that offers exceptional service from start to finish. Each and every job done by our plumbers are backed by guarantees and warranties. We strive to deliver the best possible results to our esteemed customers. Here are some reasons for choosing All Star Plumbing & Restoration company in Newport Beach for your plumbing needs:
We offer fast, on-time and friendly service.
Our plumbers are licensed and certified
You can avail the services of our green plumbers.
We offer a wide range of affordable plumbing services.
We offer 24/7 fast response emergency support.
Get Efficient Plumbing Services in Newport Beach, CA, – Give a Call to All Star Plumbers
Water heater repair, installation and replacement services : Our services cover all models of the tankless and conventional storage variety as well as hybrid water heaters.
Kitchen and bathroom plumbing repair : We offer professional services as well as expert advice for kitchen and bathroom plumbing repair with a 100% customer satisfaction guarantee.
Drain and sewer line services : From pipe leak repair to clog removal, trenchless sewer lining to repiping, our professional plumbers manage all kinds of drain and sewer pipe services.
Water leak detection and repair : We have certified professionals with experience in slab leak repair and detection, concealed plumbing leak detection and repair as well as leaky fixture and appliance repair and replacement.
Gas leak detection and repair : Our gas leak detection and repair plumbers in Newport Beach are among the best.
Our Plumbers Offer a Range of Specialized Services
At All Star Plumbing & Restoration, our main aim is to build quality relations with our esteemed clients, and build trust in our services. Whether it is a fixture installation, a plumbing emergency, heating and cooling system repair, our skilled technicians have always delivered top-notch quality work and will provide 100% reliable solutions every time.
Plumbing Inspection : Getting a whole house plumbing inspection done helps prevent a number of unexpected issues or plumbing emergencies which could later prove expensive.
Preventive Maintenance and Related Services : We help you install water leak detectors, water softener systems, automatic water shut-off valves as well as deliver a range of preventive maintenance services to keep your plumbing products in good condition, and improve its lifespan.
Mold Remediation : Mold damage needs to be addressed by very efficient professional mold removal and remediation service providers like our mold removal teams. We have the best techniques and tools from ozone mold killers to air scrubbers, etc. to remove mold as well as the resulting odors.
Call for our plumbing services in Newport Beach the next time you need a plumber.
PROFESSIONAL DISCOUNTS
DISCOUNTED INSURANCE DEDUCTIBLES
FREE ESTIMATES OR QUOTES
FREE 24/7 EMERGENCY SERVICE
LICENSED AND INSURED
60 MINUTE RESPONSE TIME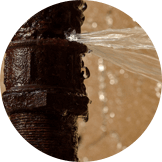 Water Damage – Newport Beach
Certified water damage specialists, with over 20 years of experience in restoration.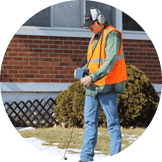 Leak Detection – Newport Beach
We have sophisticated leak detection tools to find any water leak, large or small.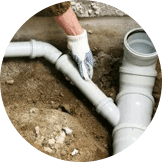 Slab Leak Repair – Newport Beach
We can identify slab leaks beneath your foundation and repair them quickly.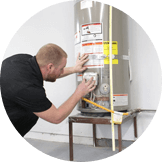 Water Heaters – Newport Beach
Weather you need a brand new water heater, or just a repair, we can get your hot water back.