DIY Water Heater Installation: Beware of These 7 Unexpected Mistakes
Many plumbing projects in Orange County, such as installing a tank-based or tankless water heater, should be performed only by those having the necessary certifications, skills, experience, and tools. So, you need to hire a licensed plumber from a professional company offering water heater installation in Orange County.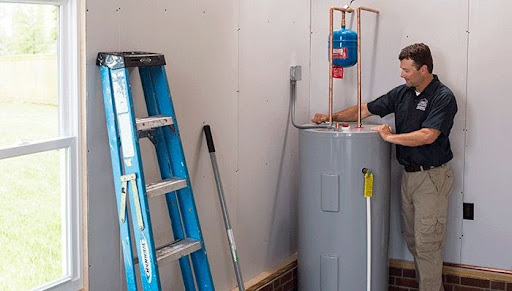 There are numerous mistakes that homeowners can make when they opt for a Do-it-Yourself (DIY) water heater installation. It includes selecting the incorrect tank size, poor location, improper material selection, failing to follow the accurate codes, and more.
The charge of water heater installation in Orange County is significant and for the right reasons. However, the most important reason is that the installation process complies with a variety of safety, efficiency practices, and accuracy in every fitting.
The importance of safety cannot be overstated. If you make a mistake when installing a water heater, it may not be right away but could cost you thousands of dollars later on and much more if the water heater damage leads to structural damage in your property.
However, proper installation and regular maintenance will help prolong a water heater's service life.
Don't Make These Mistakes While Installing Your Water Heater
1. Choosing The Incorrect Size
Even before it heats its first gallon of water, your new water heater could be doomed to fail. Tank water heaters can hold 30 to 80 gallons of water. The size you require is determined by the number of people in your household and the amount of hot water used.
If you purchase a water heater that is too small, you will frequently run out of hot water. However, if the tank is too large, you will waste money on your monthly energy bills by continuously heating water that you do not require.
2. Placing It In A Hazardous Location
The location of your water heater is critical for safety, convenience, and efficiency. Storage closets, attics, and under floors are some of the restricted spaces to install a tank-based water heater, depending on your local codes.
If you're replacing an old water heater, you can't use the same location because newer models are better insulated and wider than older models. An experienced plumber will ensure that your water heater has adequate access and space for airflow by choosing the right location.
3. Failure To Install A Drain Pan Beneath The Tank
Under a tank water heater, a drain pan is recommended (or required) to collect any water that may discharge or leak from the unit. The drain pan must be at least 1.5 inches tall and 2 inches wider than the diameter of the water heater, and it must be made of corrosion-resistant materials.
Failure to install the drain pain or using the incorrect size can increase your risk of future water damage.
4. Improper Pressure Relief Valve Installation
The pressure relief valve is a safety feature that allows water to flow out of the tank if the internal pressure or temperature becomes too high. If the valve and release tube are not properly installed, your water heater may burst or even explode, and that is not only a great safety hazard but could prove to be quite an expensive one.
5. Inadequate Material Selection And Connections
Installation of a water heater without proper training and knowledge can have disastrous consequences. For example, it is critical to select the correct type (and size) of pipes, avoid mixing metals, use proper soldering techniques, and route the plumbing in a specific manner.
Any mistake will not only reduce the performance and efficiency of the water heater but also cause a system failure. Also, it will void the equipment's warranty.
6. Failure To Obtain A Permit Or Follow Codes
When homeowners do their own projects, they frequently believe they are exempt from permits and building codes, which is not the case. These rules are in place for a reason, and ignoring them can be dangerous and costly. A reputable plumber offering services for water heater installation in Orange County will ensure that the entire process is done correctly.
Why Should You Hire a Professional Water Heater Repair Company?
A water heater is an essential component of every well-functioning house. You require it for many reasons, and it is critical that it functions well. However, if there are any issues, it is advisable to contact a professional to perform water heater services in Orange County.
Experts know their way around the water heater and will guarantee that your system is up and running and performing as well as it did before.
Do you really need to employ a professional plumber? Not exactly, but if you want peak performance, you have to make a choice. Professionals have the knowledge and experience to manage any type of water heater system.
Furthermore, they provide high-quality installations and replacements. The service is of high quality and resolves your problems once and for all. Do you desire flawless repairs? Only qualified plumbers can handle it and guarantee that your water heater is operating at top efficiency.
Most issues emerge as appliances age. You may require water heater repair or part replacement from time to time. When that time comes, however, it is advisable to hire a professional plumber who can provide long-term solutions.
Trained plumbers have the knowledge and expertise to handle any type of heater repair. As soon as you notice a problem with your water heater, contact a professional. For instance, there may be smoke or an odd sound emanating from the device. It is preferable to disconnect your system to avoid causing damage or putting your health at danger. Safety is critical, and striving to solve the problem puts you at risk.
Benefits Of Hiring Professionals
Think again if you feel you do not require expert assistance for water heater installation and repair.
Pose basic questions to yourself. What happens if there is an emergency or the situation is too complicated to handle? The reality is that water heater repair requires the services of a skilled plumber.
Professionals check and diagnose the condition thoroughly. Always keep the phone numbers of plumbers on hand in case of an emergency. It saves you from having to do frantic searches when you really need it.
1. There is no need to be concerned about emergencies.
The professionals will repair any damage to your water heater and confirm that it is operating properly. Your costly water heater is in good hands since the plumbers handle it with care. The system's lifespan rises due to the professional's expertise and the equipment and tools he carries.
2. Professionals have extensive training.
Professionals in water heater repair have the necessary qualifications and training to do the job flawlessly. Water heater repair is one of their specialties, and they know how to solve these issues. Regardless of the infographics accessible online, a long-term solution requires the assistance of a professional who is familiar with the equipment. Otherwise, you will wind up spending more money on replacing parts and repairing the problem.
Professionals do not make mistakes and are well-versed in all applicable norms and legislation. It is their responsibility to guarantee that the residence complies with the regulating rules for safety concerns.
3. They have practical experience in safe, efficient and guarantee-backed services.
As apparent as it may appear, the specialists do superior repairs and installation and provide sensible advice. If your water heater isn't working properly, contact a plumber. The professionals apply their knowledge to identify the root cause of the problem and effectively resolve it. After determining the source of the problem, the professionals employ their arsenal of tools and knowledge to resolve it. The water heater repair service is trustworthy and provides long-term effects.
4. You save on avoidable larger repairs due to DIY mistakes.
How is this possible? When doing water heater repair, technicians employ high-quality parts and address the underlying issues. As a result, you don't have as many breakdowns, which saves you money. Dealing with a professional is less expensive and ensures a better job since the work is done appropriately. There is no need to pay again for the same service because the issues are resolved the first time.
In addition, you will receive instructions from them on how to prevent future issues.
5. You can rest assured of total safety.
Electricity, gas, and water are all used in water heaters. As a result, it is better to leave the appliance to the pros. Why? Because professionals are aware of the precautions to be taken during repairs and installation. Furthermore, they understand how to safeguard your home from harm.
Electric water heaters involve intricate wiring that must be installed correctly. Perhaps you are thinking about updating your appliance and need assistance in determining the appropriate size for your home. Consult specialists for assistance or use their experience to make sound judgments.
Aside from water heater repair, you may also obtain fantastic improvements that increase your energy efficiency. The repair professionals make certain that your appliance is correctly sealed and that there are no leaks, which may be quite harmful. If you use a gas-powered water heater, sufficient ventilation is required to prevent carbon dioxide poisoning.
To guarantee that your appliance works efficiently, the professionals repair any loose wiring or plumbing. Responsible repairs are on the way out since they assist you control your maintenance expenditures. Choose a firm that places a high importance on client happiness.
6. Professionals assure high-quality service.
Hiring specialists will guarantee that the project is completed correctly. Plumbers are trained to repair water heaters and ensure peak performance. You are entitled to a follow-up repair service within the warranty term. It implies that the contractors accept responsibility for any errors, and you do not have to pay any additional fees.
The professionals are certified and capable of doing appropriate water heater repair, maintenance, and installation. Choose reputed companies providing water heater installation in Orange County for timely and efficient service. Certification is crucial for insurance purposes since it lowers your premiums.
Routine maintenance service helps avoid unneeded services and ensures that you receive quality service without any difficulties. Call the professional water heater services in Orange County right away to solve your water heater problem.
7. Professionals know more about metal mixing.
Galvanic corrosion occurs when various metals come into contact with one other or become electrically linked when submerged in an electrolyte, such as water. For example, if the water lines are of copper but the connecting terminals are galvanized by steel, dielectric connections must be used to insulate them.
Conclusion
Most homeowners who attempt a DIY water heater installation do so in the hopes of saving money, but it may wind up costing you more in the long run than if you'd just hired a professional from the start.
These are just a handful of the most typical blunders people make while installing water heaters. If you truly want to ensure that your water heater system performs well, get it installed by a qualified plumber. You can be confident that it will be worth your money!
All water heaters fail at some point, but you can avoid spectacular failures by calling a licensed plumber from a company offering top-notch water heater installation in Orange County rather than installing it yourself.