Are you experiencing water damage at your home or commercial property? We know how devastating that feels. Whether it is caused by a storm, a backed up sewer drain or a cracked water pipe, if not attended to immediately, it can cause considerable property damage in terms of ruined carpet, stained upholstery, walls, ceiling, floor, soaked office equipment etc.
Delays also increase health hazards due to mold growth, cause you lots of strain and deteriorate the structural integrity of your building. You cannot afford to waste even a minute. What is more frightening is that the severity of the damage keeps on increasing with time. If you are staying in Encinitas, you don't have to worry about timely restoration at all.
Give a call to our prompt and professional team for water damage repair Encinitas. We can help you return to your routine life as soon as possible with minimal water damage cleanup stress on you. Our water damage restoration Encinitas experts are well trained, highly experienced and well equipped to handle repair projects of any size and bring your home or business back to its original state quickly. We keep updating our methods and equipment to meet new challenges with increased efficiency. Also, we do direct billing to insurance companies.
Superior Quality
Water Damage Restoration Encinitas
Proper extraction of water is very important for fast and effective drying. If water is not extracted properly, drying will take additional 1-2 days time. If the drying process is not thorough, the damp environment will foster mold and mildew growth inside interior walls, ceiling and floor, posing a serious health hazard for everybody around. Our technicians use the most advanced water extraction and dehumidification equipment to extract standing water from your home or commercial property and remove excess moisture thereafter. Our water damage repair service includes:
Inspection and assessment of the extent of damage
Extraction of standing water
Structural drying
Packing and transferring valuable items to safer place
Drying and cleaning or replacing upholstery, drapes and carpets
Repairing, if any damage to structure
Mold cleaning and removal
Disinfecting and deodorizing
Cleaning and restoring all packed out and transferred items
Emergency Water Damage Repair Encinitas
Water damage can occur anytime. You are seldom prepared for it. It is a traumatic experience to see all your valuable belongings getting soaked in water. During such times of distress, you may be tempted to call just any contractor who is available immediately, to take care of your water damage repair and restoration, only to realise later on that haste really does lead to waste. The most important factors to consider while calling a water damage removal, repair and restoration company are that the company should be local, experienced, available 24 X 7, licensed and should have ample supply of latest equipment to provide effective water damage repair service with minimal damage to your property. We not only meet all these requirements but have delighted our customers by exceeding their expectations in providing quick and professional water damage repair service.
While providing water damage repair service, the real challenge lies in discovering invisible water and working on its thorough removal. If immediate action is not taken when water damage happens, then its prolonged stay in your house allows it to spread and cause further damage. Porous materials such as wood, walls, carpets, etc start absorbing water. This leads to all types of damages such as swelling, discoloration, warping, mold growth, bad odor, etc. And in cases when due to poor workmanship invisible water is not treated thoroughly, there are chances of weakening of the structure of your building in addition to widespread mold growth, thus increasing the cost of repairs manifold. So always seek water damage repair service from the company with a proven track record. Waste no time. Call us immediately. Our experienced Encinitas plumbers are always ready to serve you with full dedication.
Some Dos and Don'ts in the event of water damage
Dos
Call All Star Plumbing and Restoration service at the earliest.
Create air flow by opening all doors and windows.
If possible, transfer all your valuable belongings, photos, documents, etc. to a safe place.
Don'ts
Please do not enter water filled room if electricity is on.
Do not use any electronic gadget.
Do not attempt to clean mold on your own.
We have been consistently able to delight our customers. Some of the features of our water damage repair services in Encinitas that are most appreciated by our customers are:
State of the art equipment
Skilled and certified technicians
24 X 7 Emergency service
Speedy recovery of home/business to pre-disaster state
Complete reconstruction and restoration service
Affordable rates in compliance with industry and insurance
Direct billing to insurance company
PROFESSIONAL DISCOUNTS
FREE ESTIMATES OR QUOTES
LICENSED AND INSURED
DISCOUNTED INSURANCE DEDUCTIBLES
24/7 EMERGENCY SERVICE
60 MINUTE RESPONSE TIME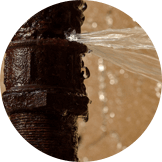 Encinitas Water Damage
Certified water damage specialists, with over 20 years of experience in restoration.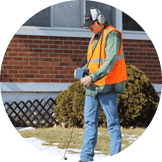 Encinitas Leak Detection
We have sophisticated leak detection tools to find any water leak, large or small.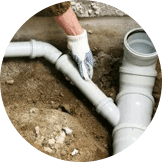 Encinitas Slab Leak Repair
We can identify slab leaks beneath your foundation and repair them quickly.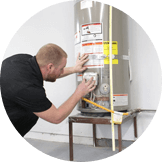 Encinitas Water Heaters
Weather you need a brand new water heater, or just a repair, we can get your hot water back.