Need Plumbing Services in Escondido that they can count on. When a leaky pipe bursts, the water damage can total thousands of dollars in repair costs. Plumbing mishaps can happen at any time of the day or night.
Due to this, we have ensured that our plumbers in Escondido are available whenever you need them; All Star Plumbing & Restoration is your top 24 hour plumber in Escondido CA. If you have an urgent repair, we can dispatch a plumber to your house within 60 minutes.
Emergency Plumber in Escondido CA
When you begin looking for a plumber, you should start by finding someone who is available 24 hours a day. We are available on weekends, nights and holidays for every type of plumbing crisis. Whether you need to installed and repair water heater or a burst pipe repaired, our licensed plumber in Escondido can immediately help you solve the problem.
The first step in the process begins when you call one of our customer service representatives. You can schedule an appointment for a future date or request a plumber to come to your house immediately. If you need a plumber in Escondido right away, it takes only 60 minutes for a plumbing technician to arrive at your doorstep. Our plumbers in Escondido are masters in plumbing and are capable of handling every type of crisis. From broken water heaters to burst sewer lines, we can fix your problem in no time and prevent a plumbing mishap from becoming a disaster.
Why Should I Hire An Plumber?
Today's systems are too complex for the average layman. You could try to fix the problem on your own, but it can end up costing you more money. If a leaky pipe is not repaired with the skill and precision of a professional, it can end up causing excessive water damage and other problems in your home.
When you hear a banging noise in the wall or the sound of continuous running water when your faucets are turned off, you most likely have a plumbing problem. Hot spots under the floors or walls could be a sign that water is running or leaking when it should not be. Since these problems can be difficult to diagnose, you need the help of a plumber Escondido who knows exactly how to fix the plumbing issues. Whatever your problem is, our technicians are able to meet your needs.
Our plumber in Escondido is available at any time of the day or night. If you need emergency repair services, we are available 24 hours a day to handle the largest of emergencies. To get help now with a plumbing emergency, call us today!
PROFESSIONAL DISCOUNTS
DISCOUNTED INSURANCE DEDUCTIBLES
FREE ESTIMATES OR QUOTES
FREE 24/7 EMERGENCY SERVICE
LICENSED AND INSURED
60 MINUTE RESPONSE TIME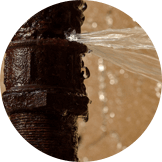 Water Damage – Escondido
Certified water damage specialists, with over 20 years of experience in restoration.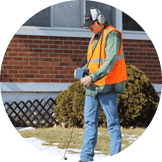 Leak Detection – Escondido
We have sophisticated leak detection tools to find any water leak, large or small.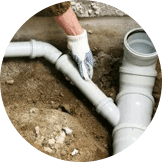 Slab Leak Repair – Escondido
We can identify slab leaks beneath your foundation and repair them quickly.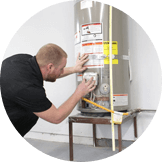 Water Heaters – Escondido
Weather you need a brand new water heater, or just a repair, we can get your hot water back.